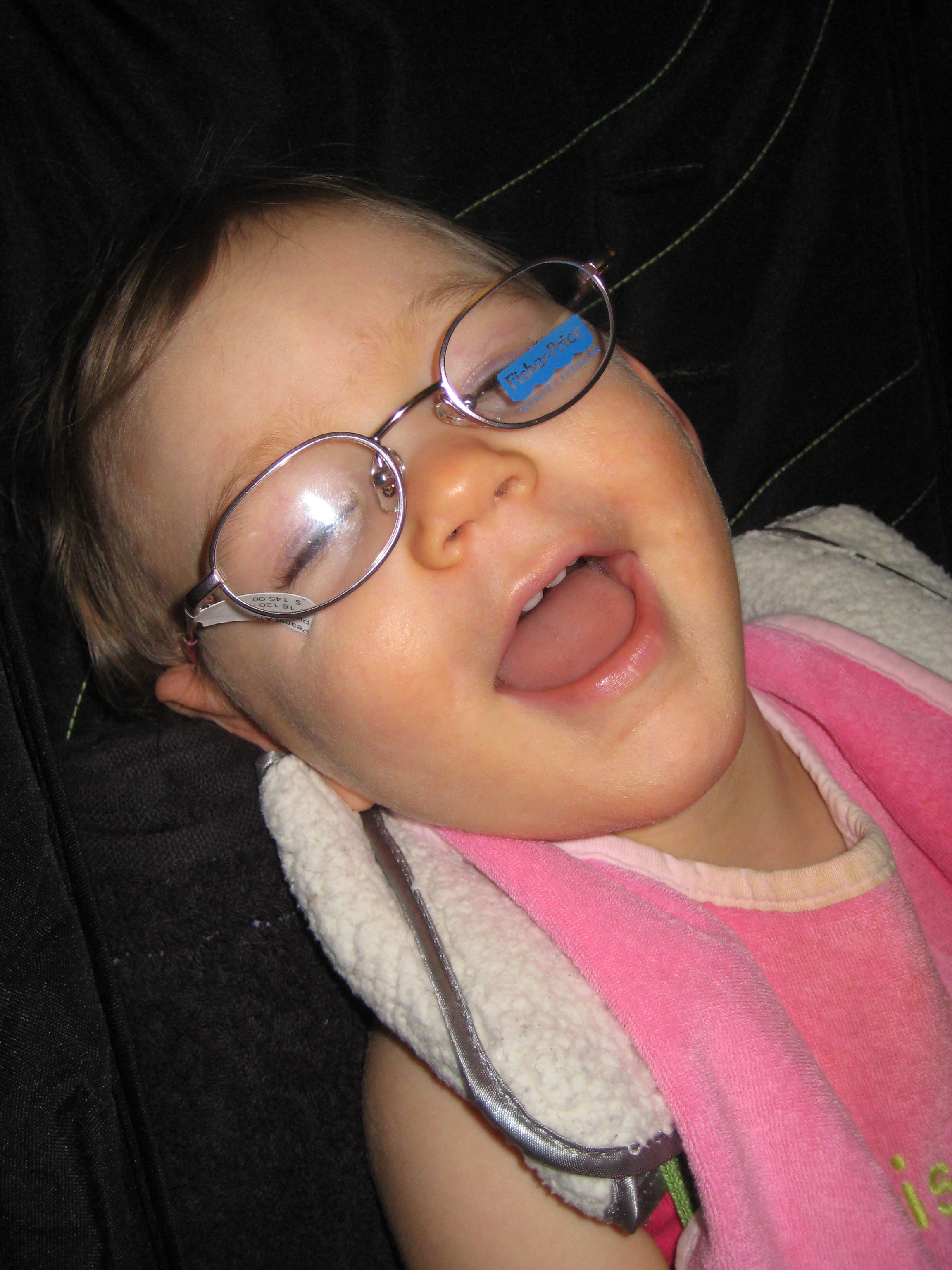 Bekah is now in glasses!  It is a new chapter in her life ~ for sure!  She seems to be doing fine.  She does pull at them a little bit…but nothing like what was expected.  There are whole websites out there for parents of babies with glasses…who knew!!  So glad that nothing is new under the sun and that all this has been planned by the One who holds the universe!  He is in control!
She has an extreme astigmatism and the glasses are working to help with that…of course, not to correct any vision issues at this point.
We are taking it slow and wearing them for just little bits at a time.  Right now she only gets to wear them while Mama is very close by so that I can stop any pulling she is doing.  She is soooo cute in them.  It looks like she should be saying, "Please pass the dictionary, Mother."  Thank you to all the folks who were encouraging through this new step rather than the "Oh my, that will never work!" folks…God is teaching me a lot about words and encouragement!
Please continue to pray for her progress and for our family to get some much needed rest this Summer.  Much love to all our friends and family!