We had today's date in our minds since before Bekah's surgery. May 28th would be our first check with the doctors since the surgery and would let us know if things were headed in the right direction. We were all very excited to pile in the van.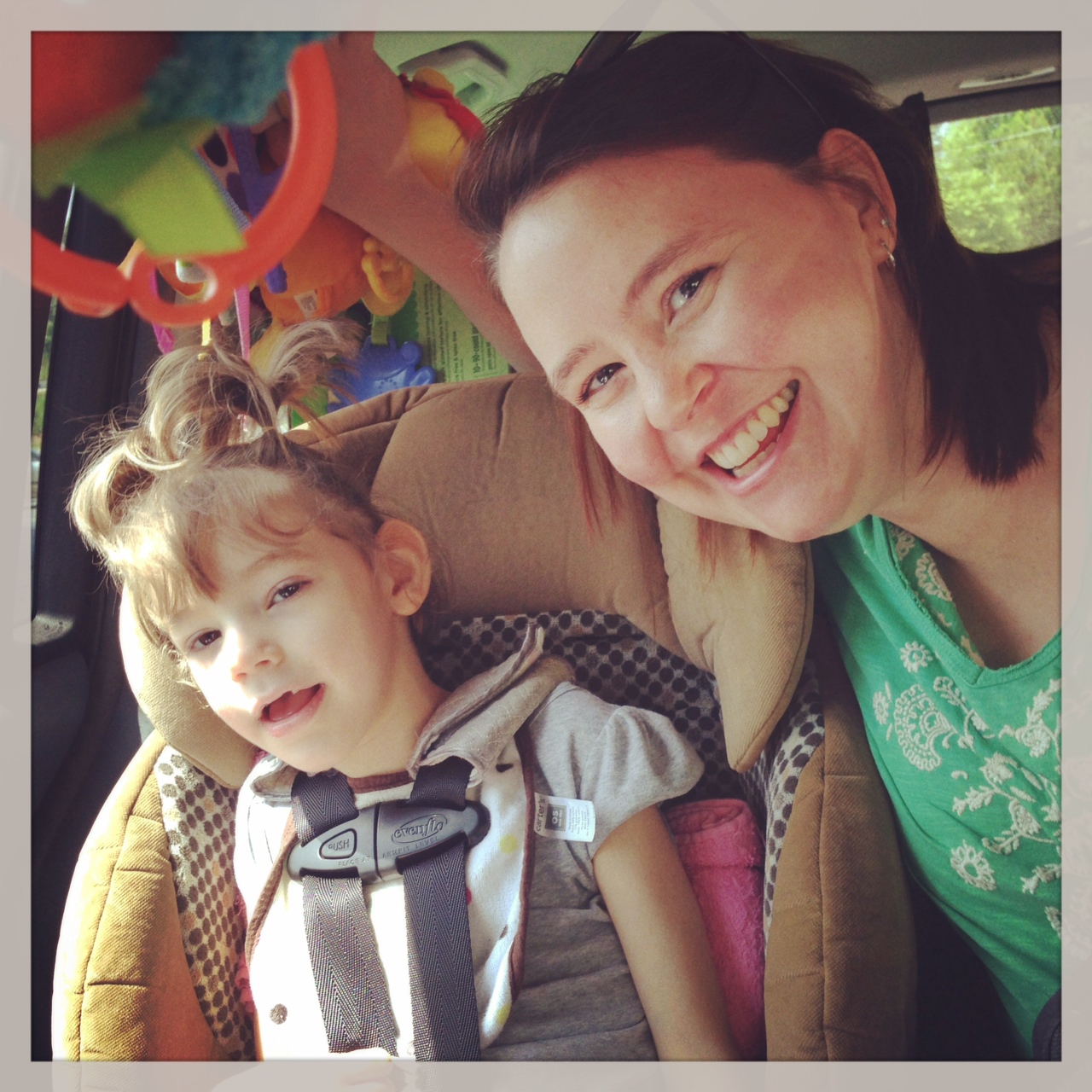 Bekah was watching out the window and babbling a little bit. It even seemed as though she was excited to be out of the house. She has had amazing stamina. For two weeks, she has been in the hospital bed in our living room. Two or three times moved to our lap while we changed the sheets on her bed. This was an amazing day of freedom!
Ok, so we were all feeling the freedom a little bit. Kayla and I had some fun with the camera. Love this girl and her spirit!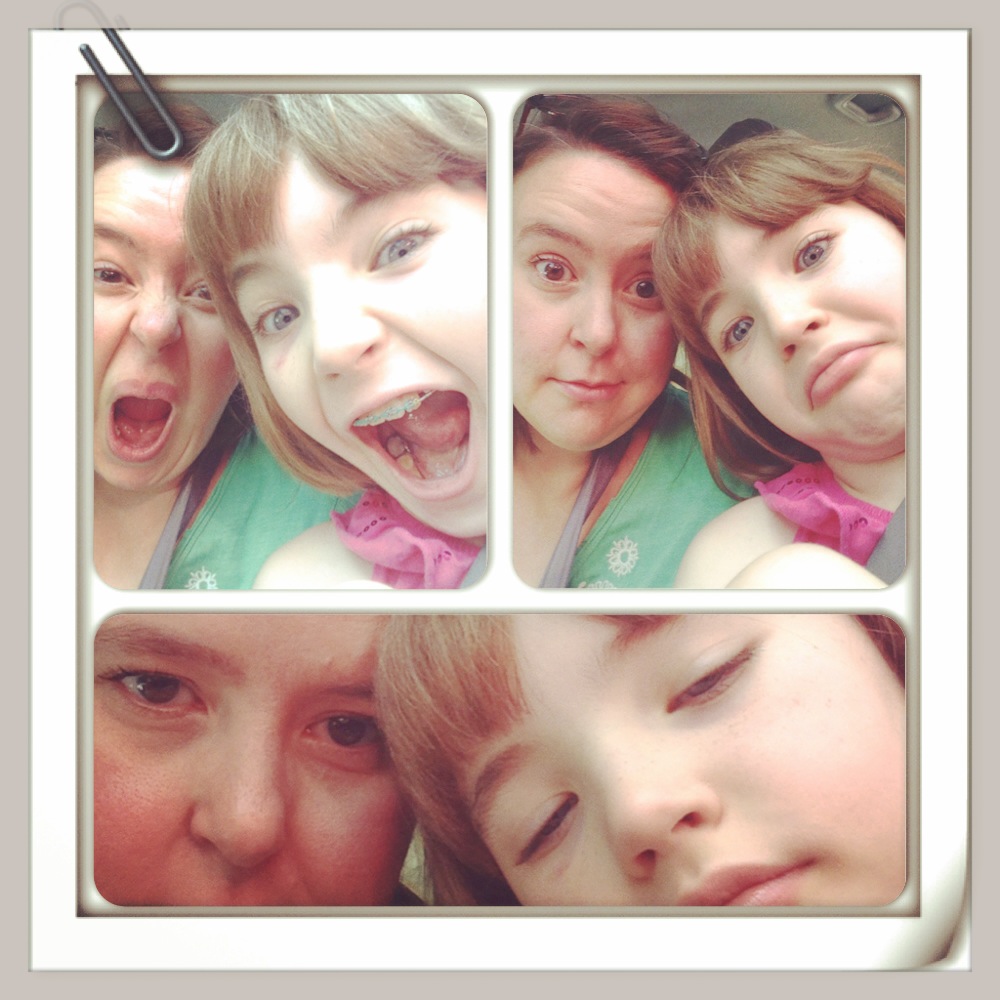 Bekah rode into the office in our loaner wheelchair. It only has a simple lap belt, so we used an exercise band across her chest to keep her feeling secure.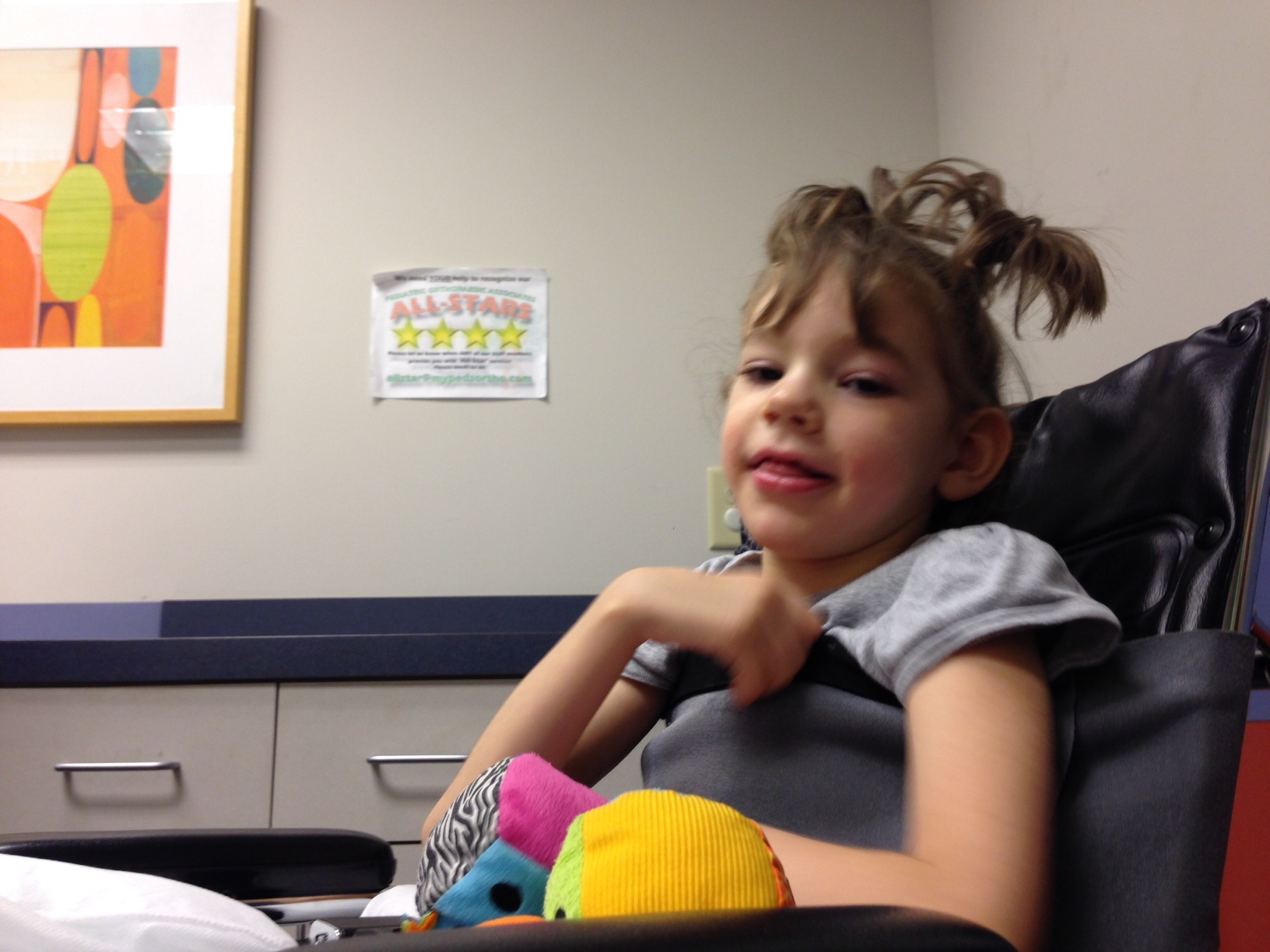 Can't you just hear her saying "Dad, you're the best!" We have to take the bar out of her casts to fit her into the wheelchair. This one has special leg supports that lift straight out for her legs to rest on.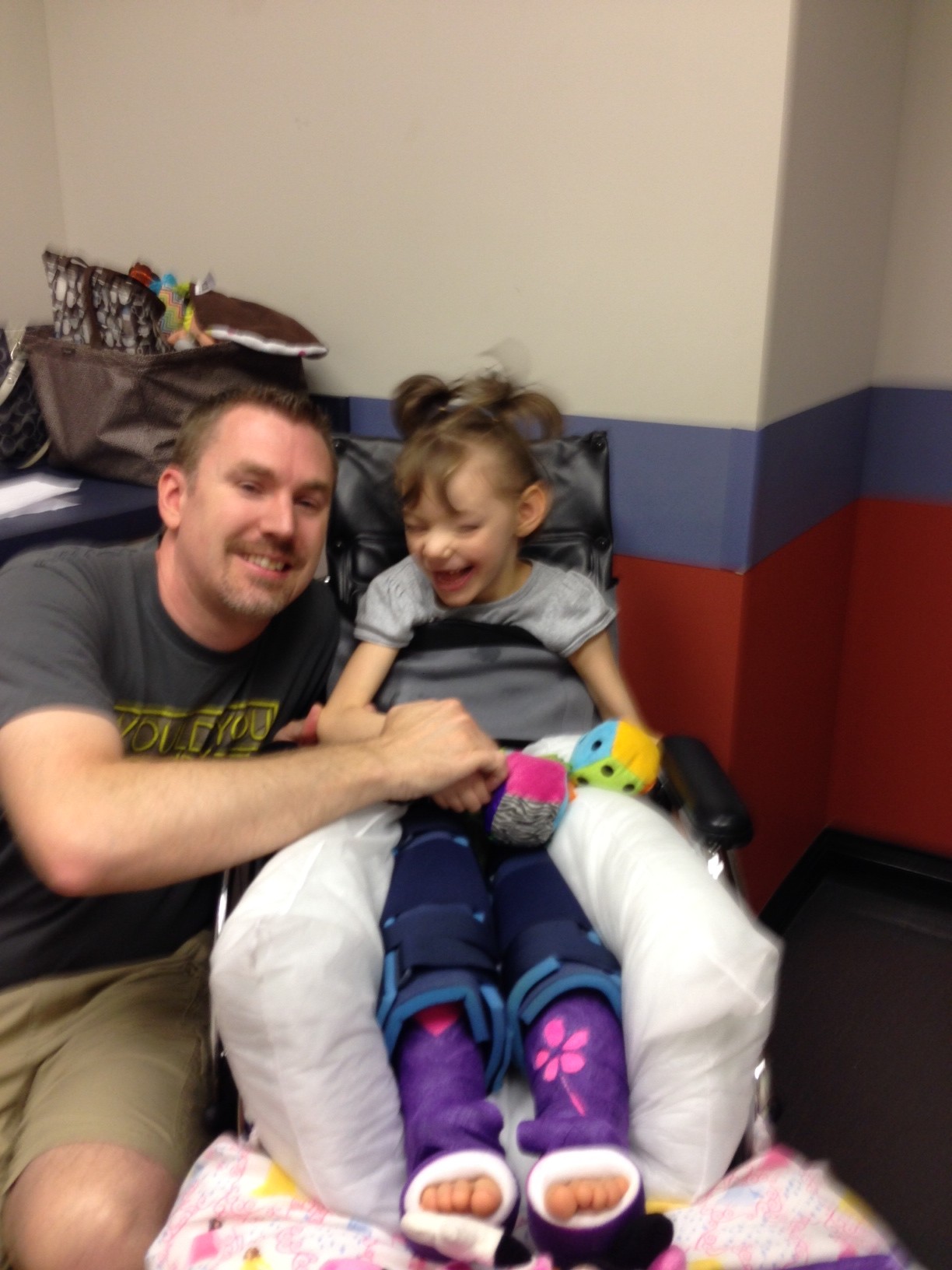 Yes, did I say, we've been cooped up in the house for two weeks?!?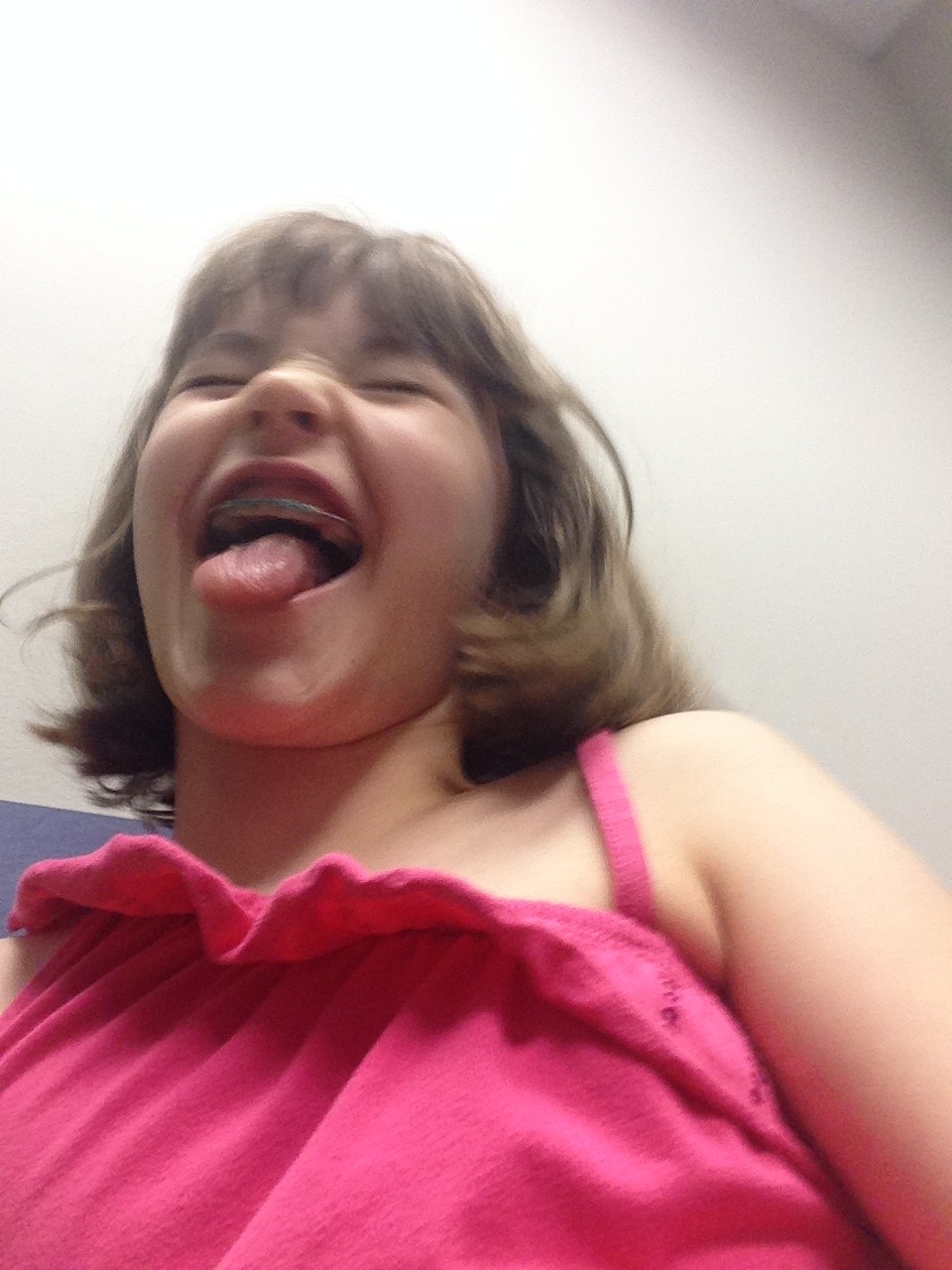 The doctor checked Bekah's wounds. All the incisions look just like they are supposed to look. She told us "This is exactly what we are hoping for when we see someone at a two week check." Yay! What a relief to Chris and me. She said to keep up doing exactly what we've been doing!
Since there has been a dramatic decrease in the swelling of Bekah's legs, her knee immobilizers were starting to shift. I think they may have been causing some bruising in her groin and most certainly some discomfort. The doctor repositioned the immobilizers for us so that the next four weeks will be more comfortable for Bekah. Rebekah was such a trooper with all this movement even after having put up with an x-ray also! She is so strong!
Here is the heart on Bekah's right leg. It's been covered by the immobilizer and this was the first we've seen it completely. Adorable!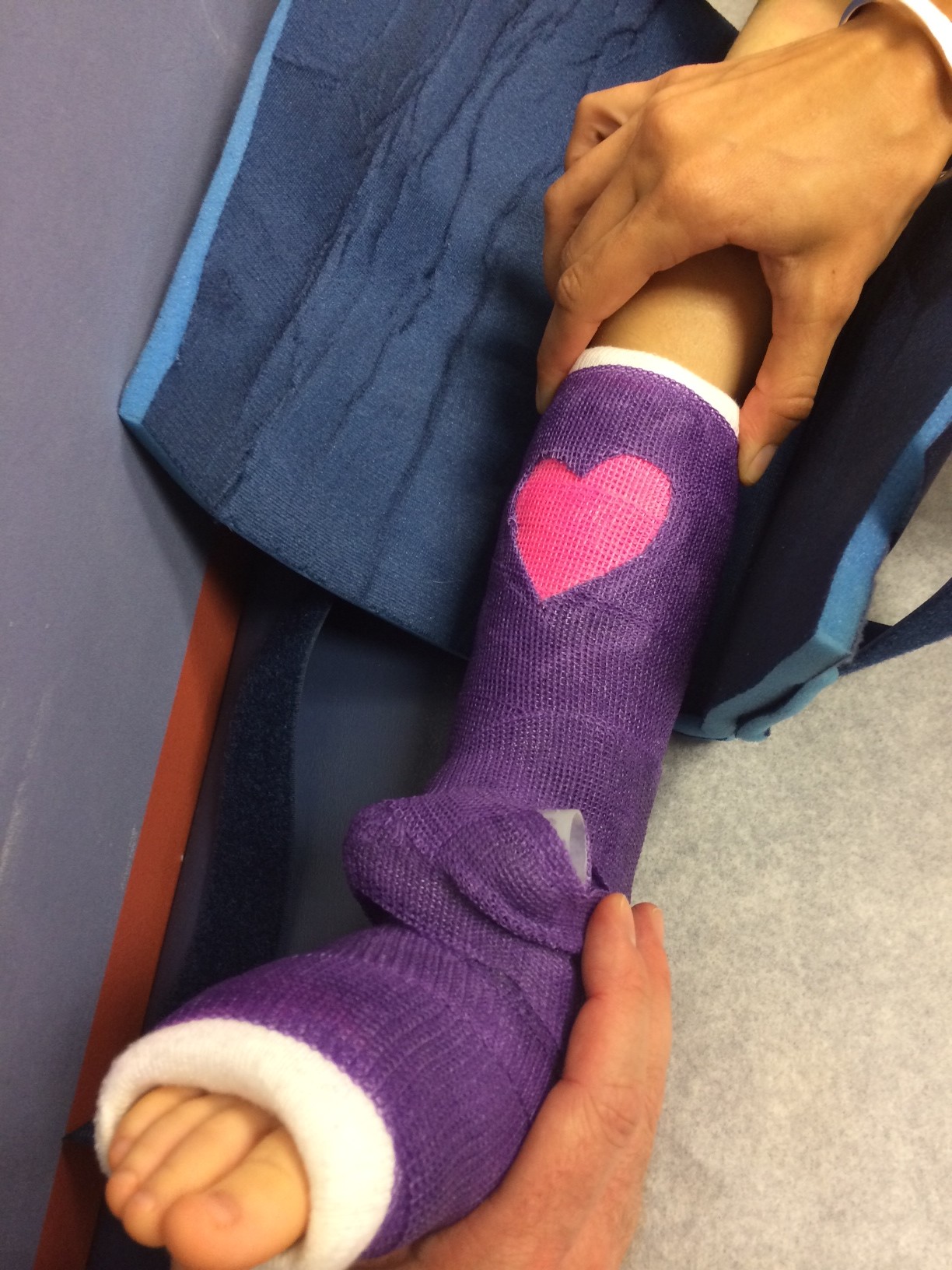 While we only drove across town, had our appointment, and drove straight back (with a very brief stop in the Starbucks drive thru), Bekah sure was tired out. We are praying for a great night's sleep!
So the plan from here is that we keep doing our very best to keep the wounds clean and healthy. The knee immobilizers and casts stay on for four more weeks. We have our next appointment on June 26th to see the doctor and have her casts removed. From there, we start range of motion therapy to regain strength and mobility in her hips, knees, and ankles.
Please pray for:
our family to keep good attitudes while not on our normal go-go-go routine.
Chris's mom and my two sisters that have been and will be helping us care for Rebekah during this time. Many extra blessing to these three please!
Rebekah's bones to heal and grow together properly. Also the tendons that were worked on to heal.
big sister Kayla.
Bekah's ministry to spread the love and goodness of our God. We are so thankful for the opportunities that are presented almost daily to tell someone about the care and goodness of Jesus.
Isaiah 43:2 "When you go through deep waters, I will be with you."