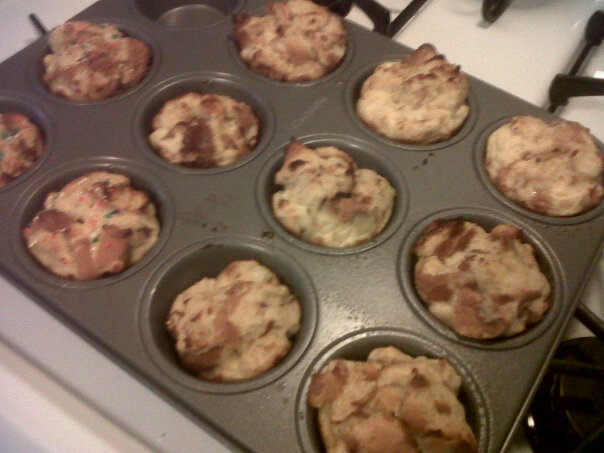 This is a terrific option!
I got the egg mixture from Betty Crocker. 3 eggs, 3/4 C milk, 1 T sugar, 1 t salt, and vanilla. They call for 8 pieces of bread…I used 4 hot dog buns and 2 bread ends. =)
Just heat your oven to 475. Spray your pan. Make your egg mixture however you like it. Break up your bread pieces into the egg mixture and then fill your muffin cups. Pour any egg left into the cups. Watch them to see when they are done. They turned out perfect! Crispy on the outside and soft inside! We do butter and powdered sugar. I did add colored sprinkles to a few for Kayla =).