We had a fun trip to Guitar Center today. Kayla's knows enough from her few piano lessons to be able to play around.
She was going around the place like a princess. Of course, that's everywhere we go.
Dad gave us a little concert in the acoustic room.
Then Kayla got her first little lesson.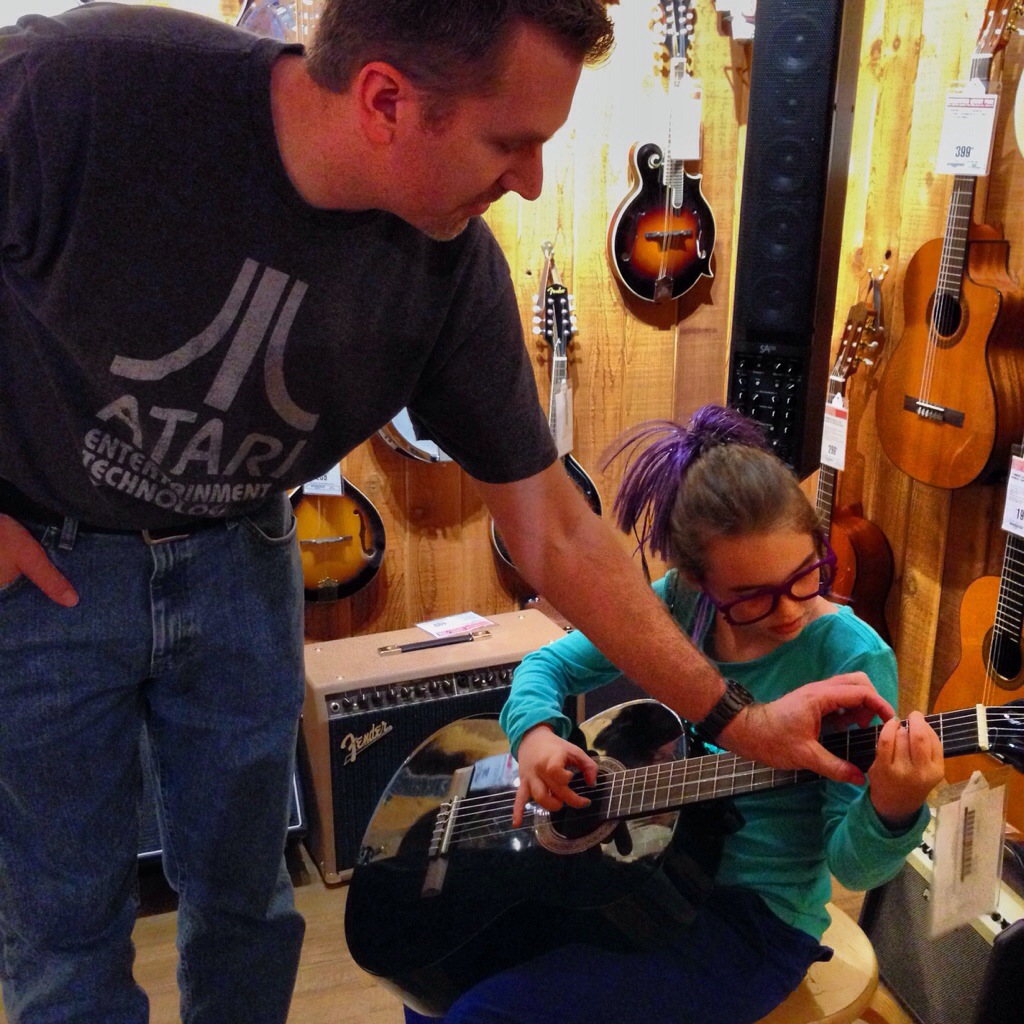 The electric guitars are a little more fun!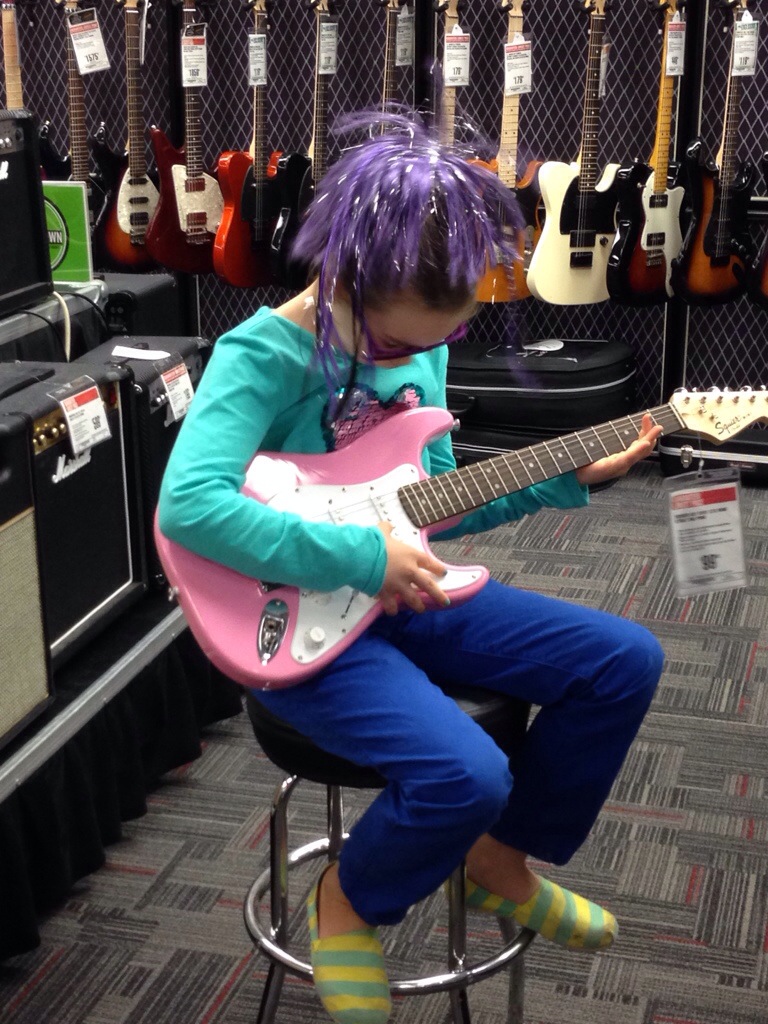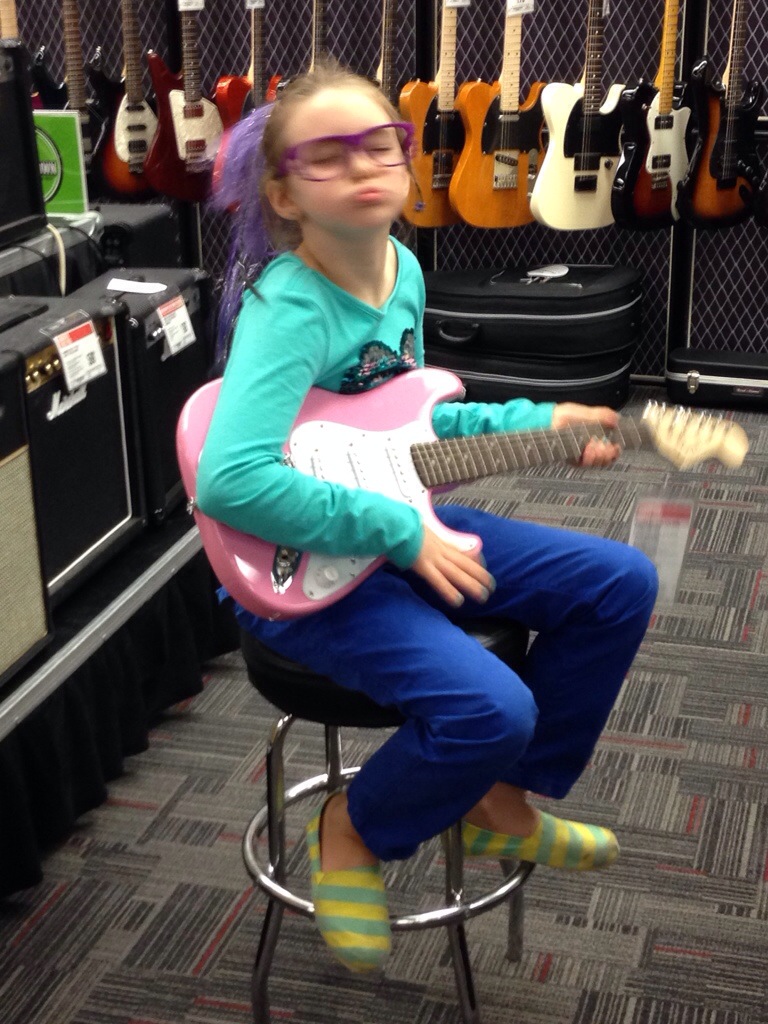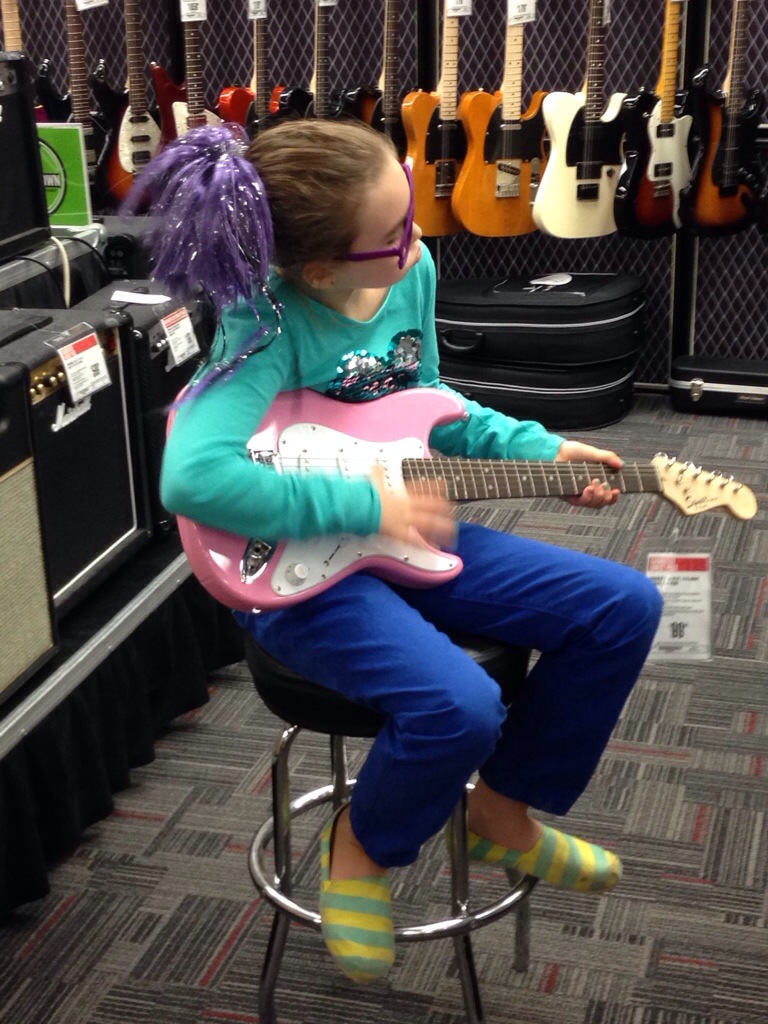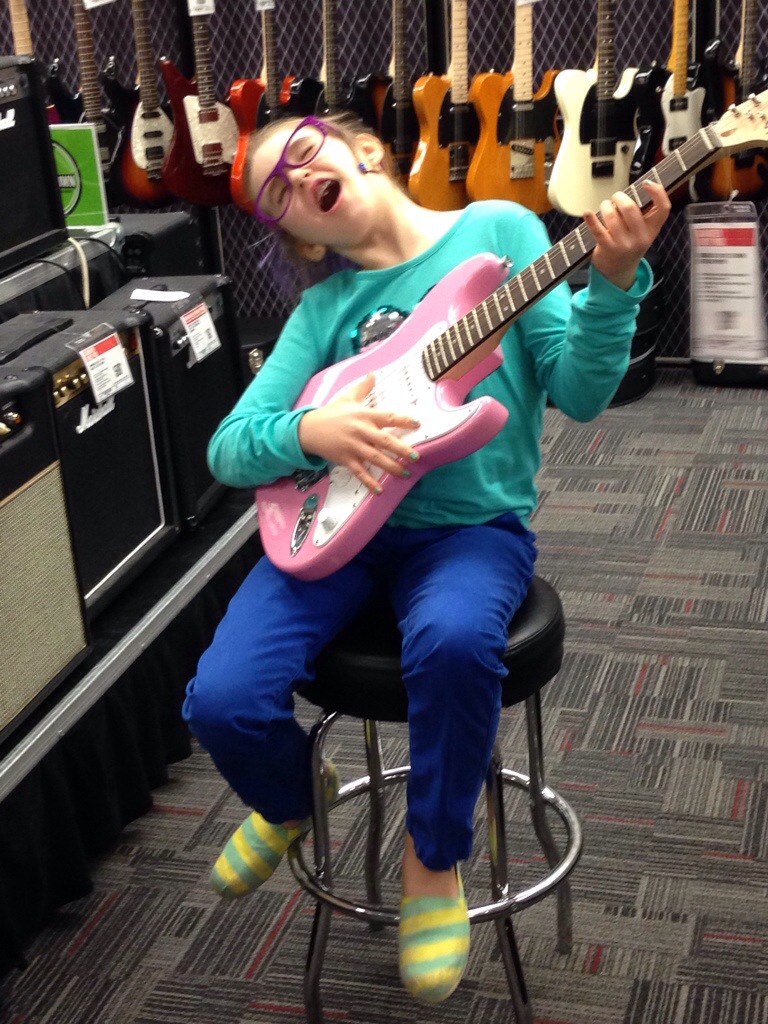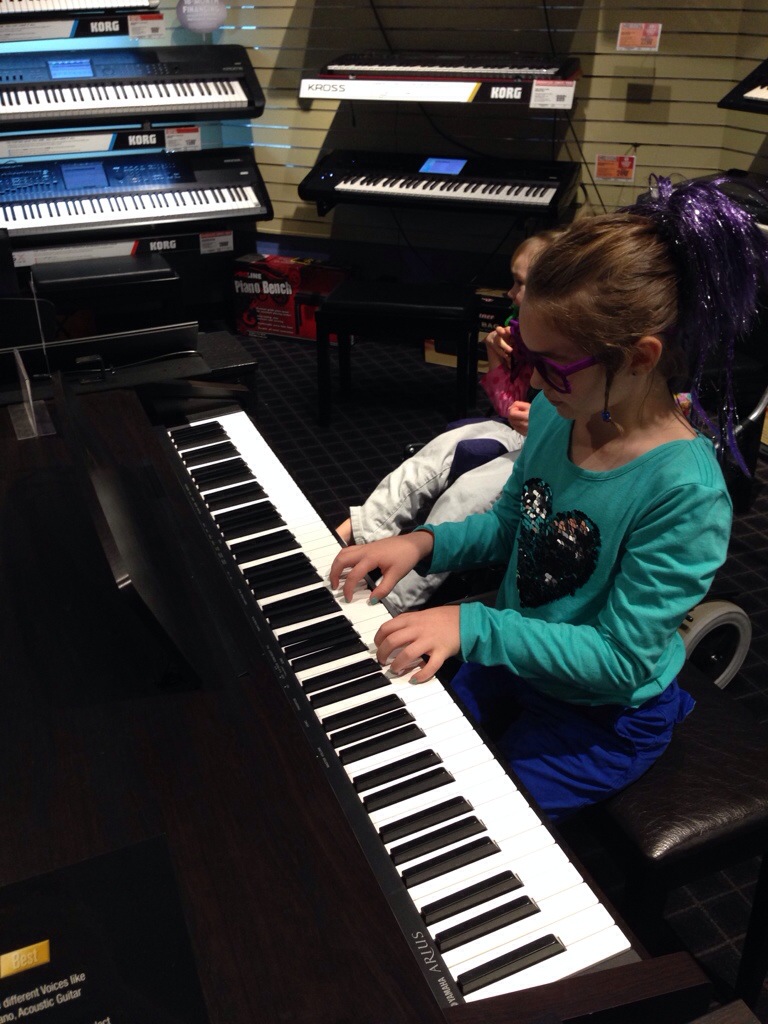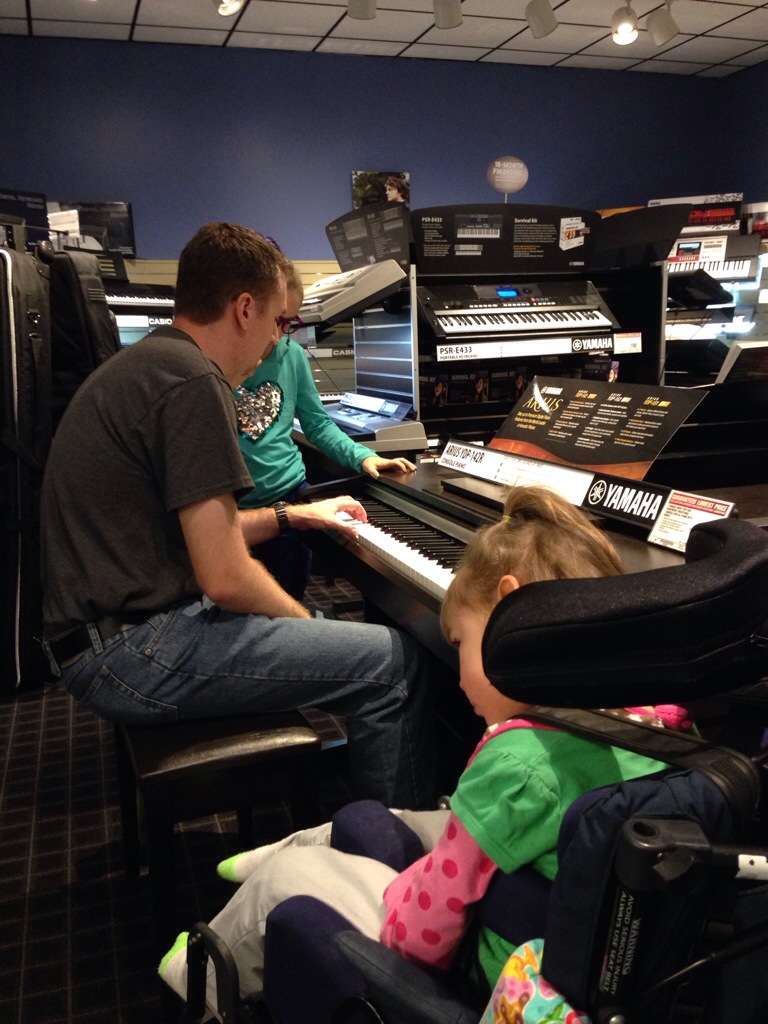 Isn't this tiny ukulele so cute?! I think Bekah was waiting for her turn!
>