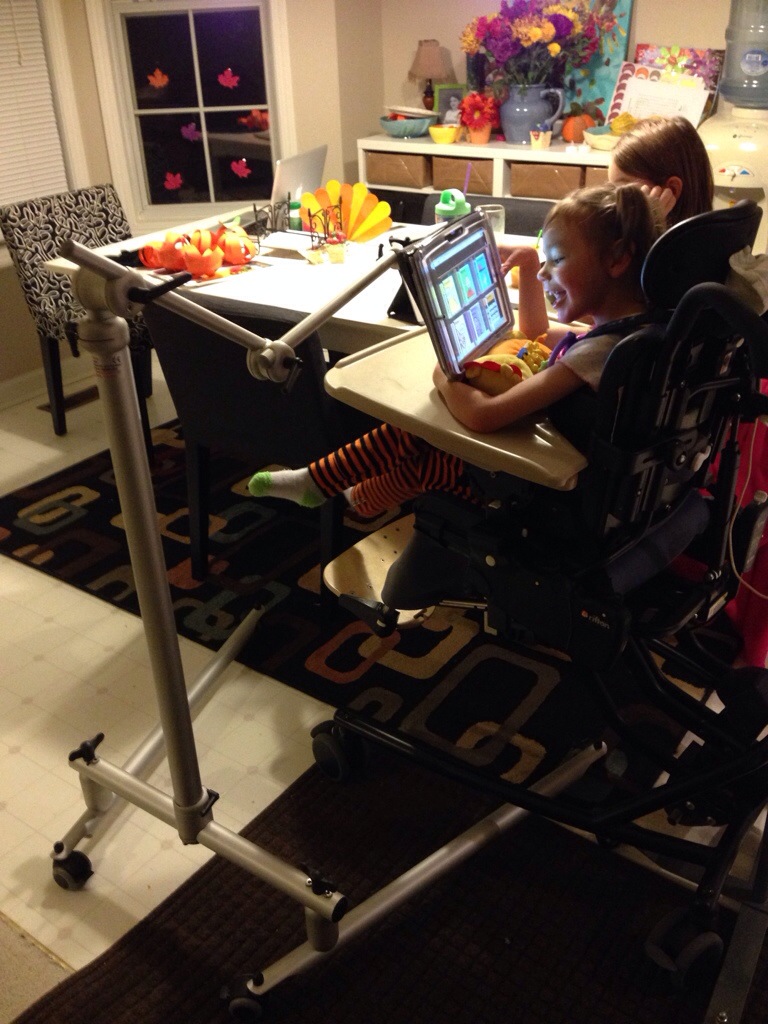 We just received this new stand from Dynovox for Rebekah's Maestro device.  First of all – It's gigantic and we've each tripped over it already at least once.  Second  – Bekah loves having her device right up where she can use it.  Look a that smile!
During dinner she was telling me that she wanted "more".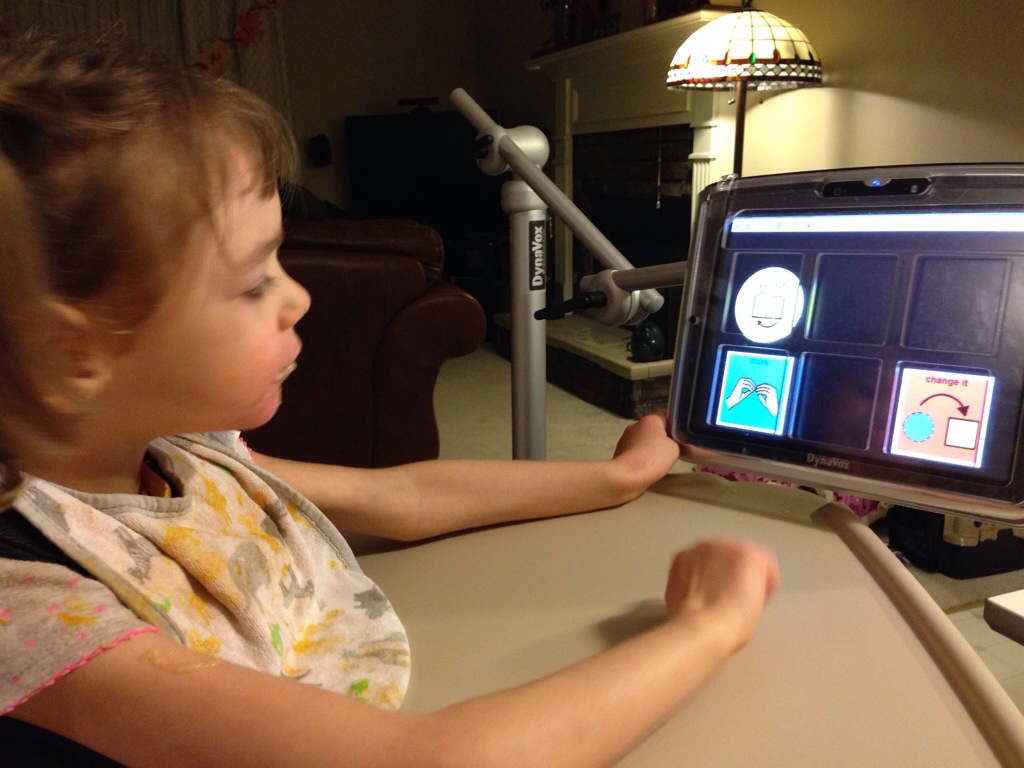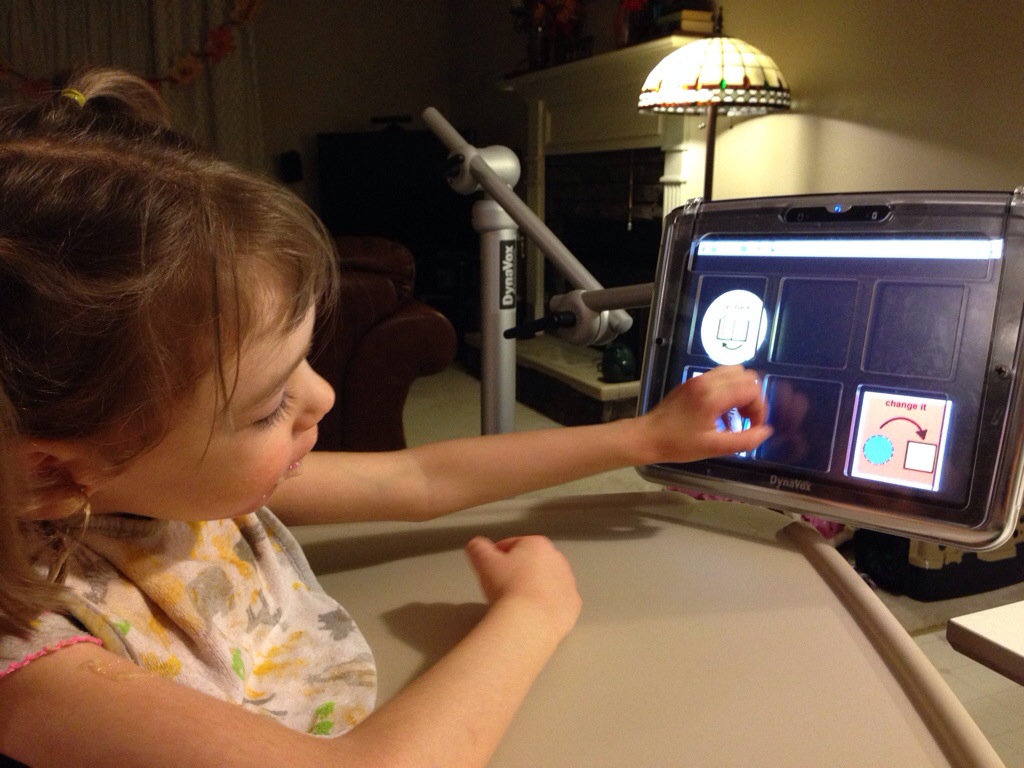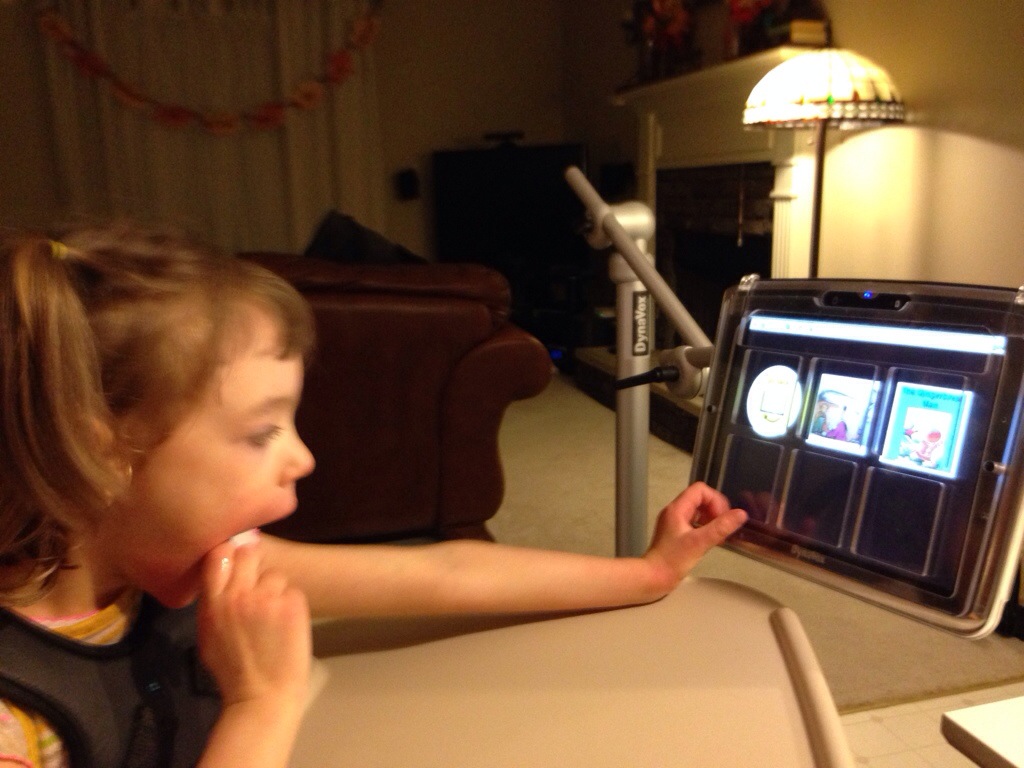 While these pictures make it look like she was calmly contemplating which picture to target on the device, in all reality, there was lots of screeching, grabbing, shoving, squealing, button pushing, kicking, and grunting going on.
A new adventure for sure!