Today (well, actually by the time I'm writing this, it all transpired months ago!) we are on a hunt for our pumpkins.  Fall is my favorite time of year and getting pumpkins for the girls just makes it magical.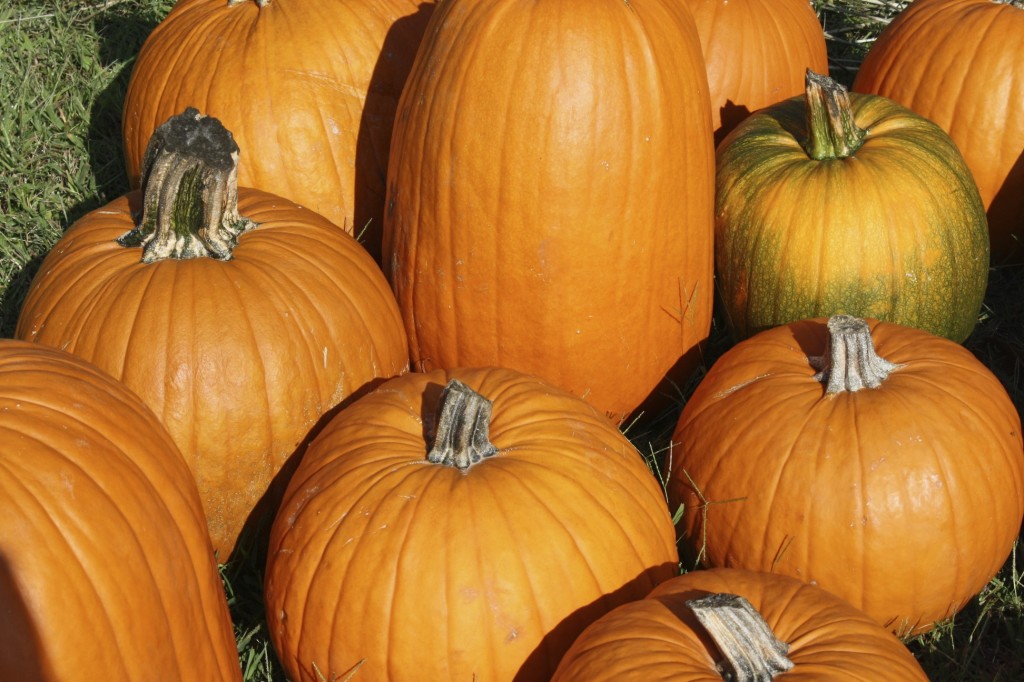 Do you landscape with your pumpkins?
Carve your pumpkins?
Sadly, neither of my girls would fit in any pumpkins I've seen around here. Or else I would have made those cute baby pictures with the child inside the pumpkin.
Sometimes what you think will be a fun family activity turns into a day that makes you look like this poor turkey… er, lady.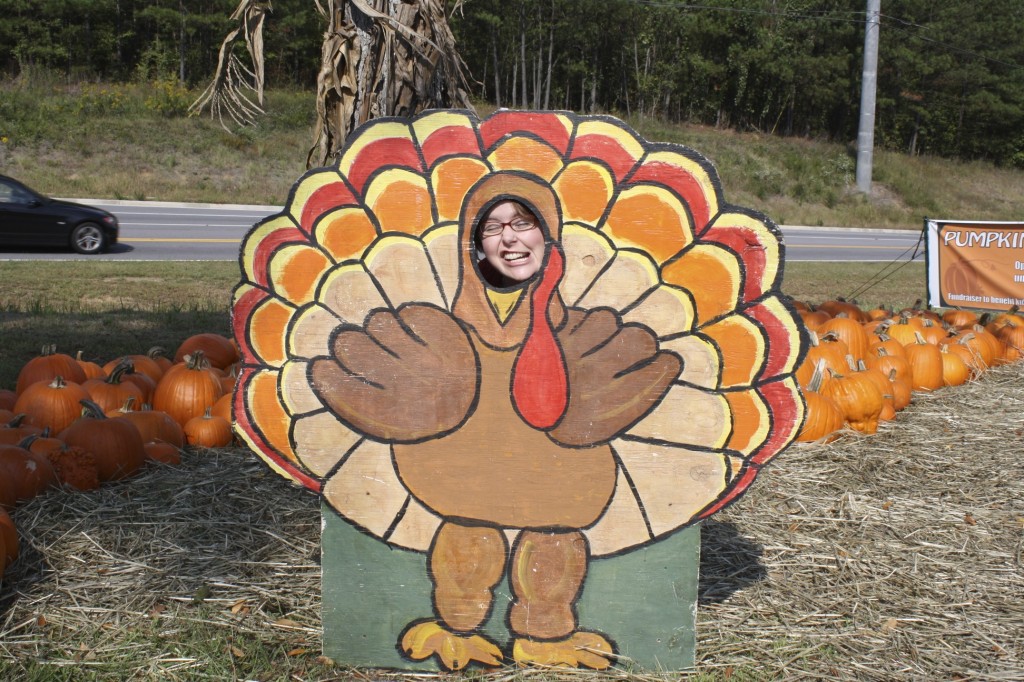 These two seem friendly enough.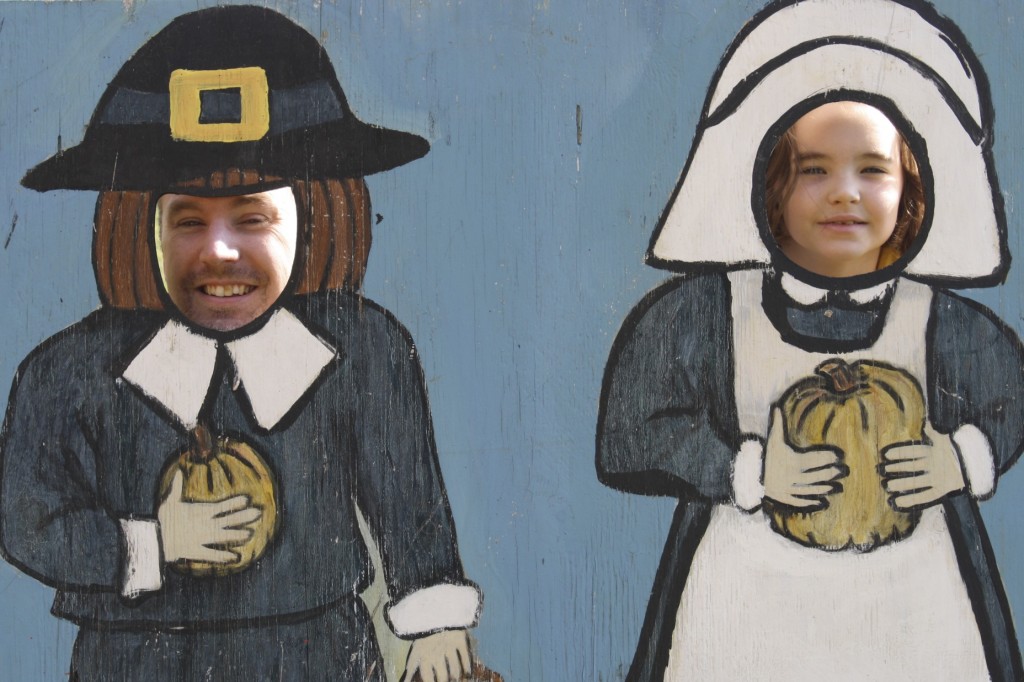 I've never seen a prettier Indian Princess.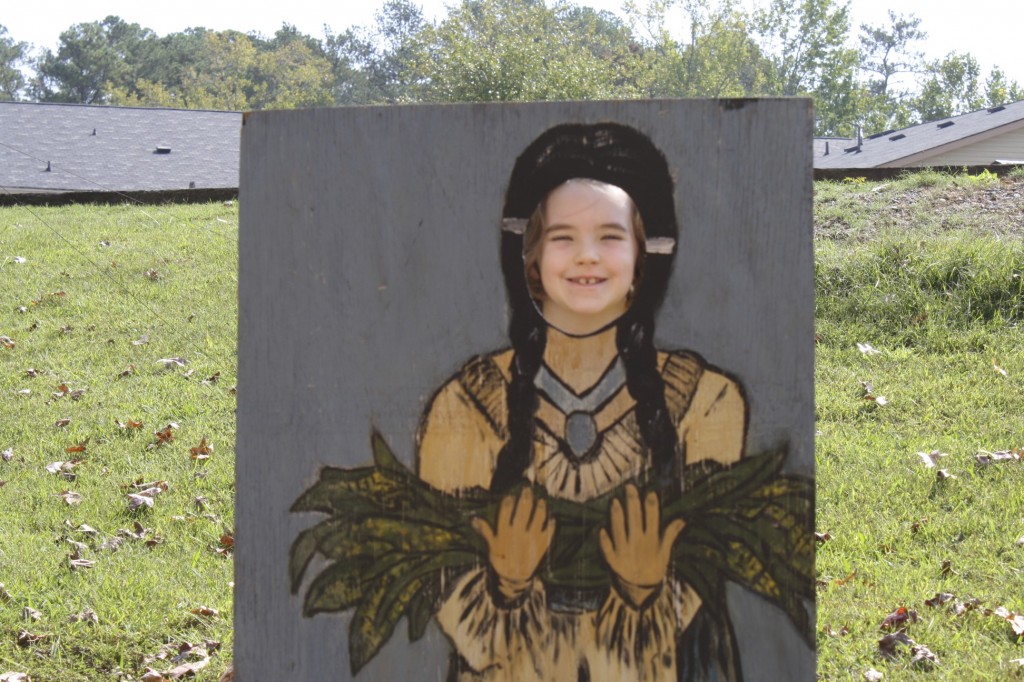 Can you believe she's sitting up!!
We were so thrilled to catch a photo like this.  She seems to know she is doing something FANTASTIC too, doesn't she?!?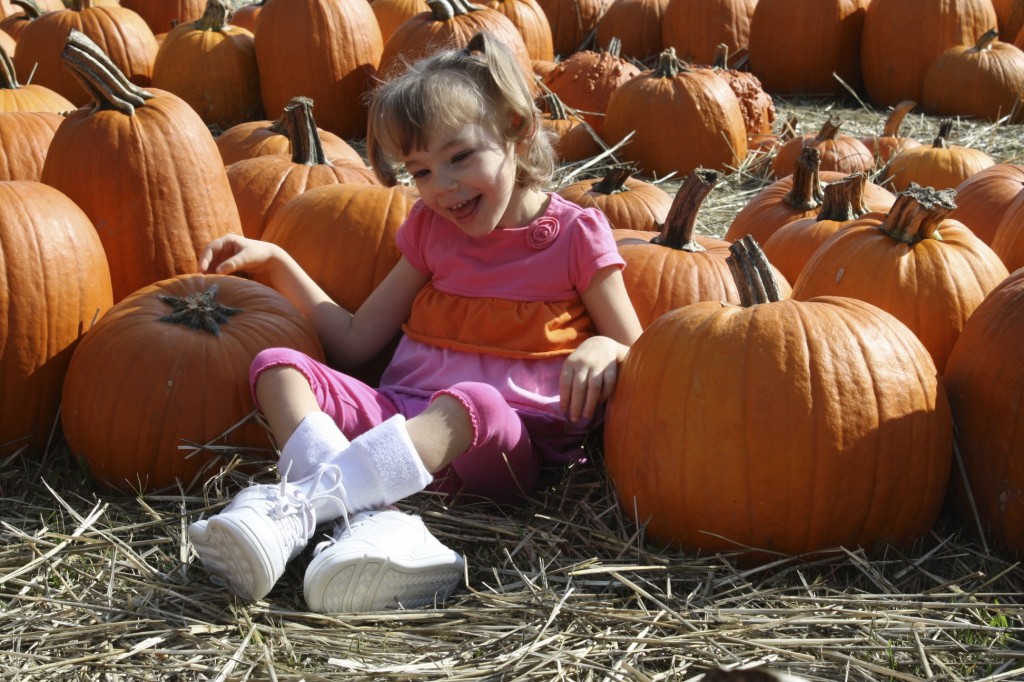 Here, I believe, Kayla is having a true Julie Andrews moment.  Can't you just hear her now, romping through the pumpkin patch singing her little lungs out?
"Oh, pose with Dad, Sure!"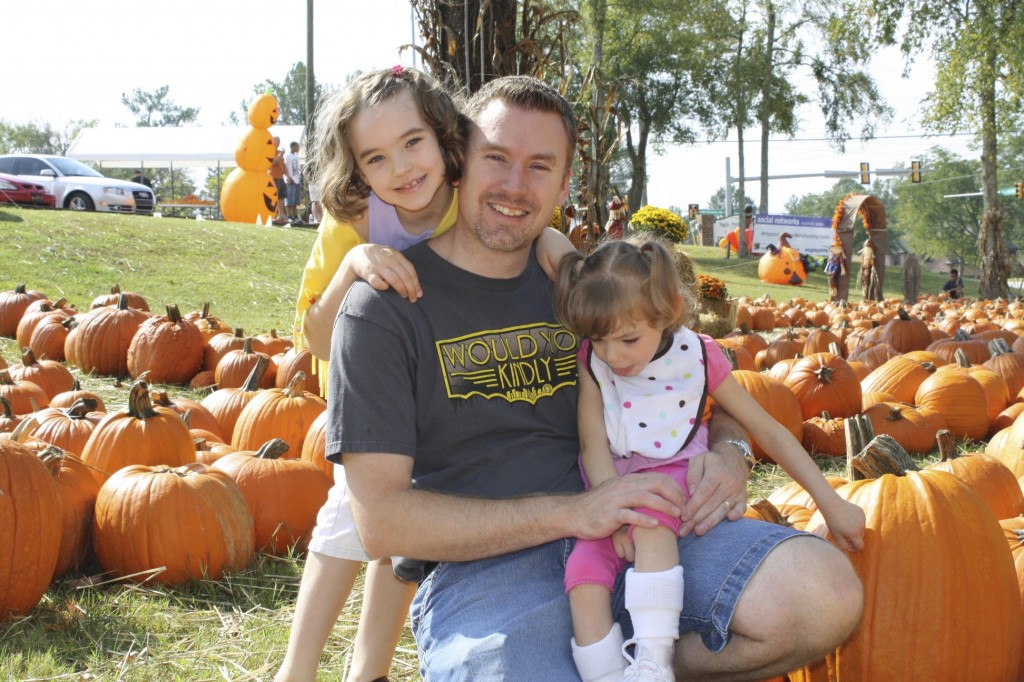 The start to her modeling career?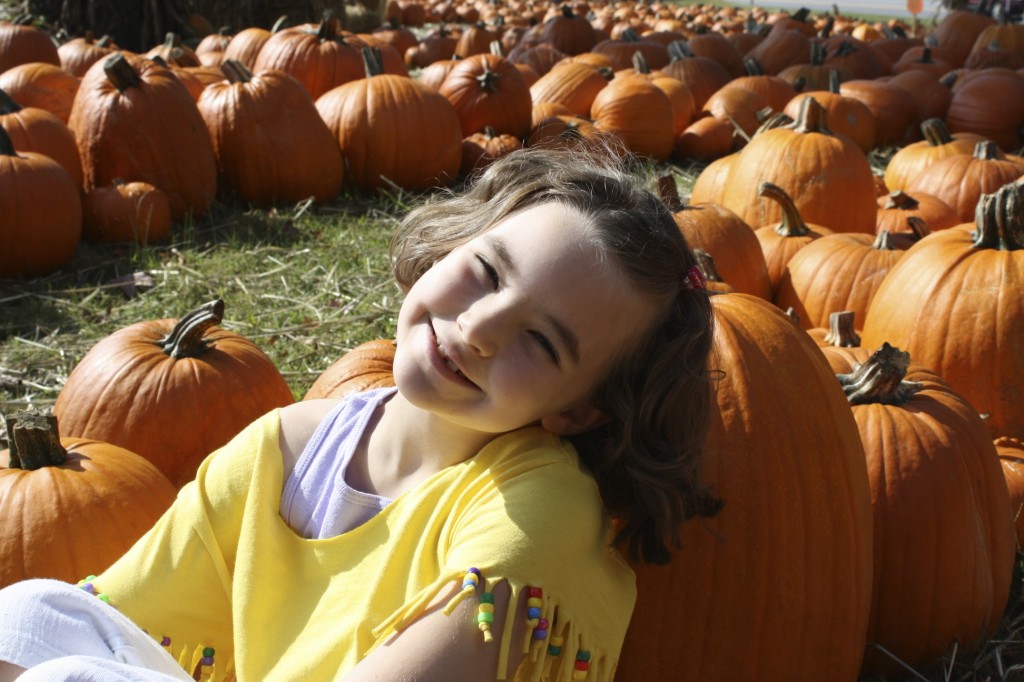 Who teaches them this head-tilt thing?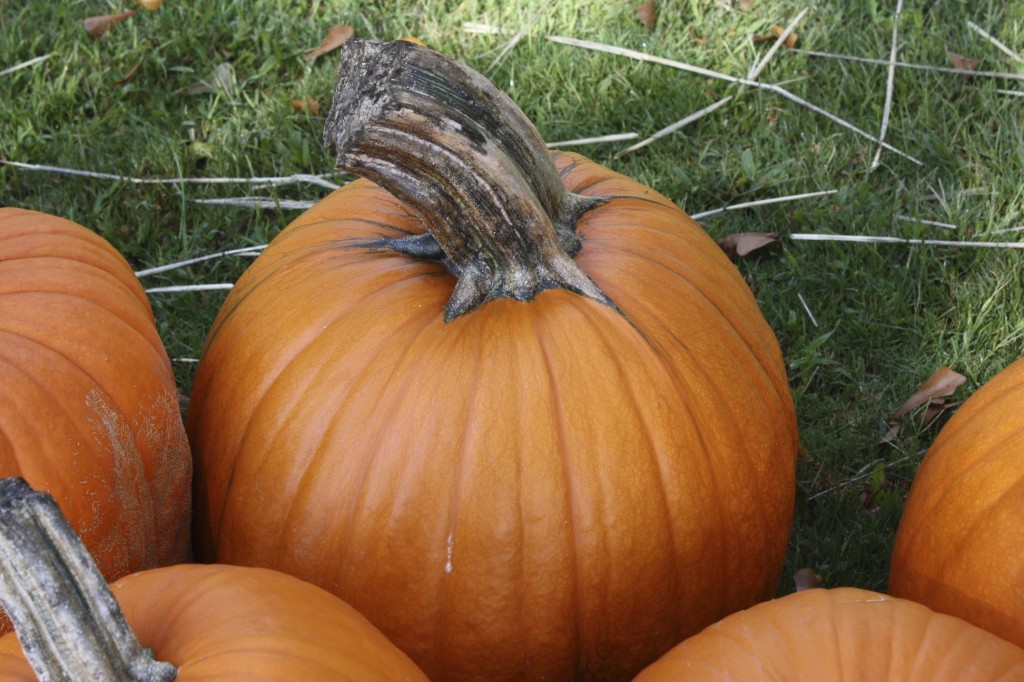 So the patch we went to had a nice little area set up for family photos.  We ask the boys working the booth if they would mind coming over to take our picture.
The hay is wet and Kayla doesn't want to sit on it.  Oh, and do you like the height of the corn stalks.  Never mind that tiny family at the bottom of the picture.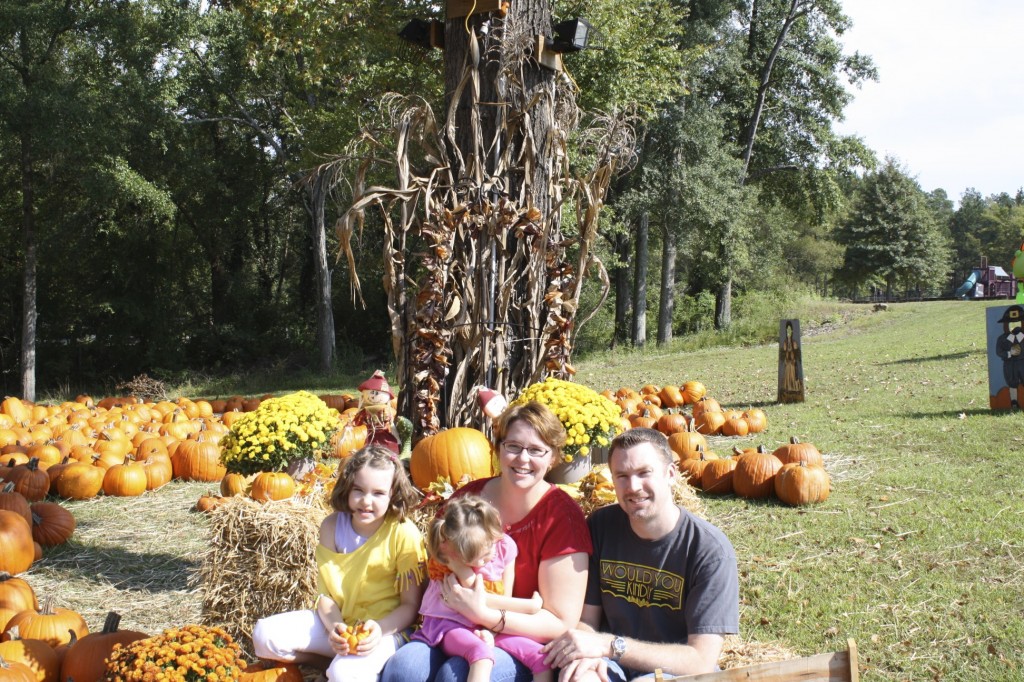 No, sir, you don't need to take another one.  Rebekah really isn't going to look at the camera.  She just won't.  It's really ok.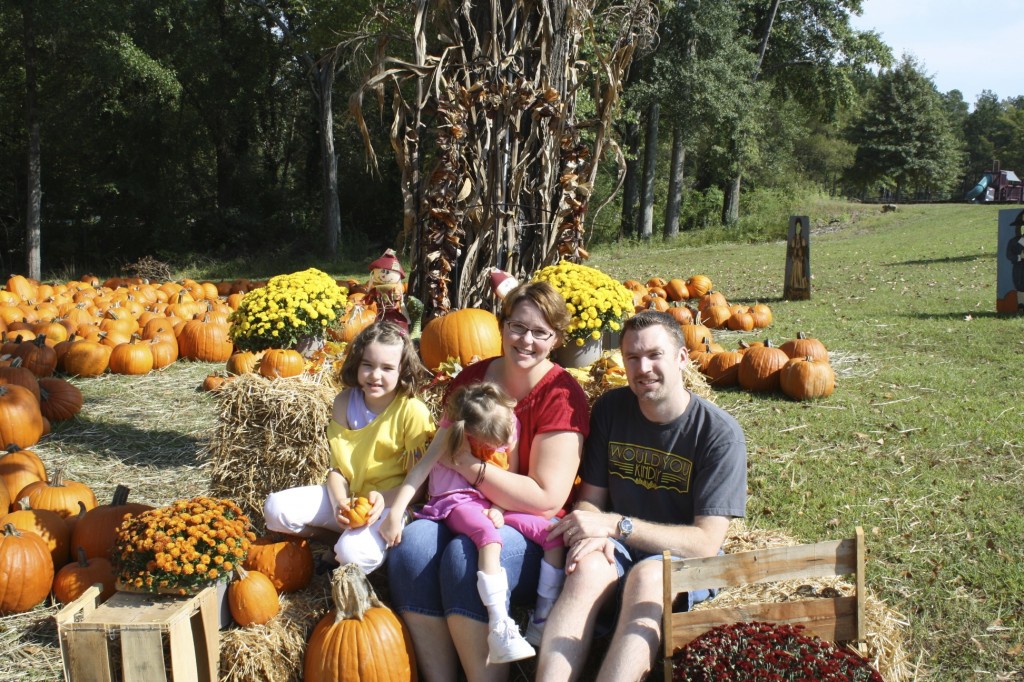 Oh, another one?  You're sure you can get her to look at you?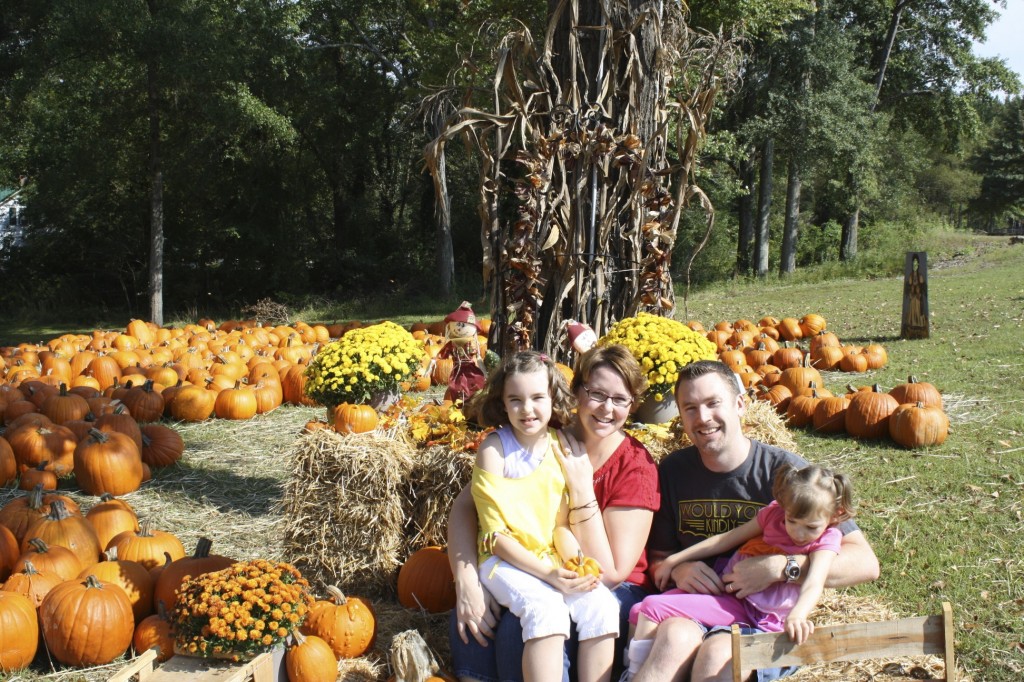 No really, she won't look at you.  You can really stop taking pictures now!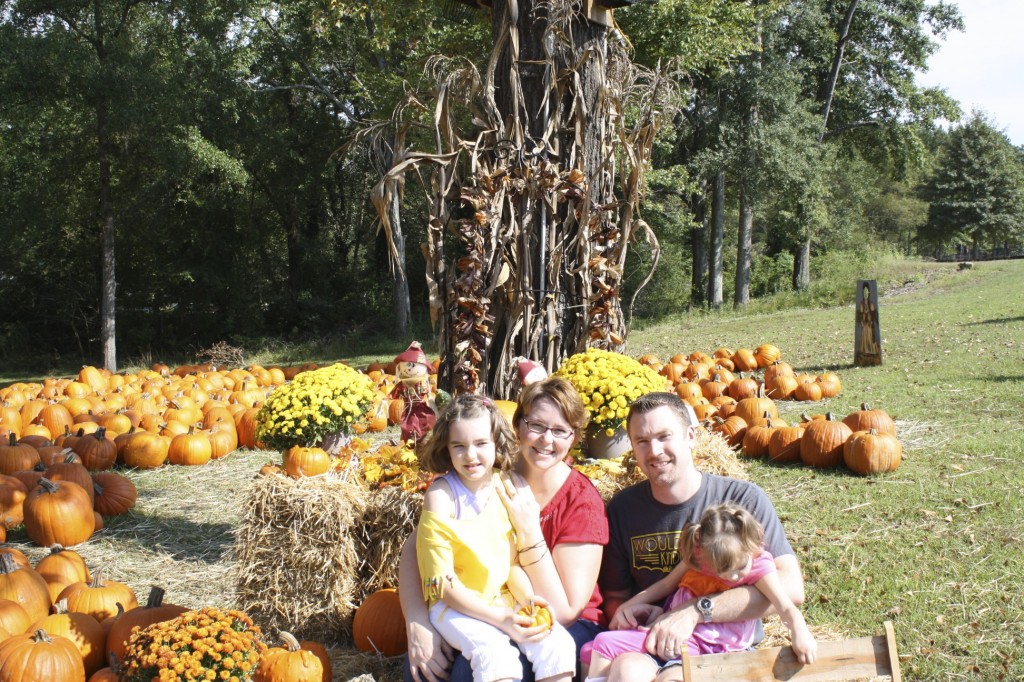 A nice warm day in Georgia enjoying the Fall.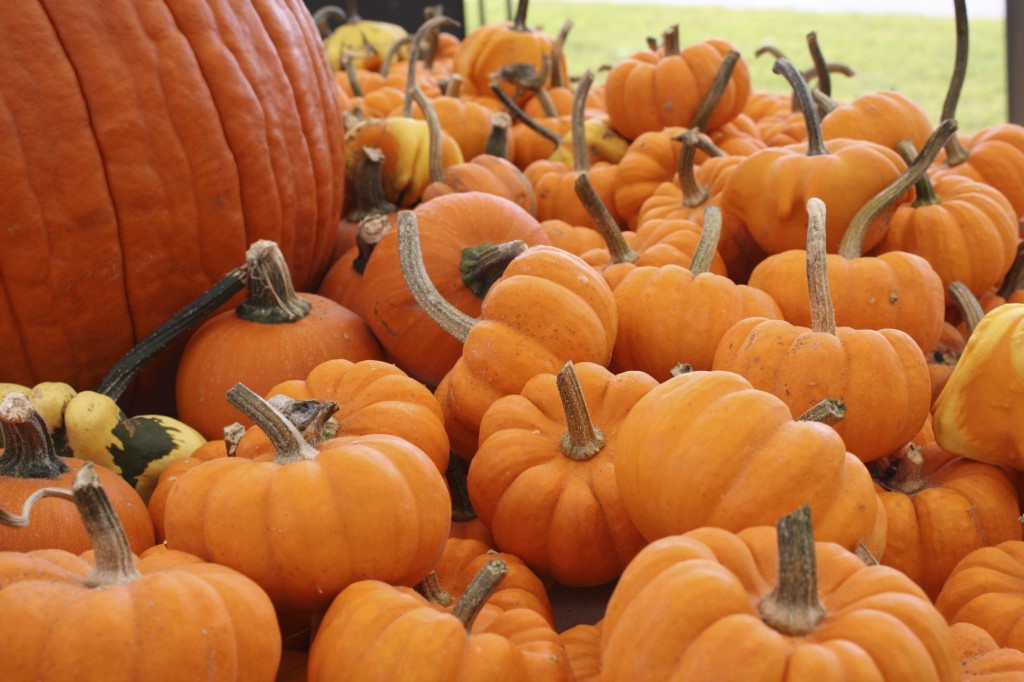 We had a great time and picked out some great pumpkins.  We had one big one and a few little ones that the girls could hold and enjoy.  It's a nice little patch close by that we don't have to drive a long time to get there.