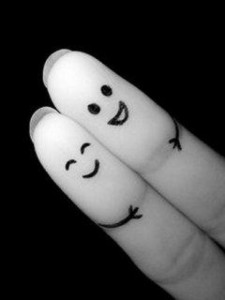 Today I am so thankful for my hubby.  He has been gone since Monday morning and my back is feeling it tonight!
This week has gone fast because of how busy we've been.
Just tonight since about 9 o'clock, this has been my to-do list.  Both girls are fed and sleeping.  I've got the dishwasher running.  The lunches are packed for tomorrow and the living room is picked up.  All the laundry is clean, separated, and put away (except for Kayla's – that's her chore).  Bekah's talking device is charging, her school folder has been checked, and her outfit is laid out.  I've got tomorrow's medicine sorted and Bekah's AFO's ready.  My MOPS roster has been updated, emailed, and printed.  My journey group roster has been typed and emailed.  My 31 Gifts invitations are printed and ready to go to MOPS tomorrow.
Tomorrow is going to be a crazy day too!  We have to drop Bekah off for school and then head to MOPS.  Then we will have lunch and pick up Bekah.  Speech is at 2:00 then we really need to get to the chiropractor.  I might have to squeeze in a trip to the eye doctor's office and then head back home.  Chris is scheduled to be back sometime around dinner and then we are off to the science fair for Kayla.  (How does a seven year old dress for the science fair any way?!?!)
Whoosh!  Can't wait to hug my man tomorrow evening!