I have had a great time this season making holiday blooms.  Here are a few to peek at.  You can find more on the Bekah's Blooms Facebook page.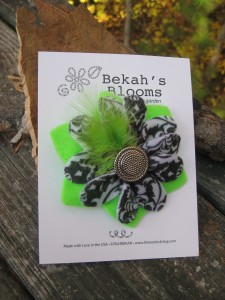 Feathers are so popular this year – I just couldn't help trying some out for the blooms.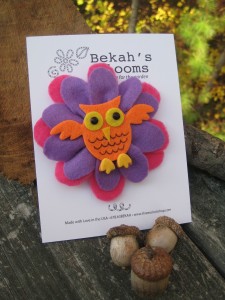 I love this hair clip – What a cutie!
What a happy snowman!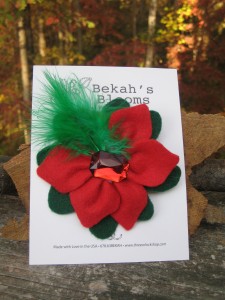 Sparkly and Feathers!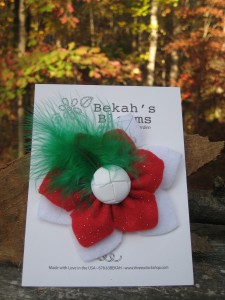 Everyone loves hounds tooth!