My best friend gave me a Gooseberry Patch magazine for Halloween.  I LOVE Fall and this was a great gift!  One of my new favorite recipes was in there.
This is an amazingly easy recipe that EVERYONE loves!
4 eggs, beaten
15 oz can pumpkin
12 oz can evaporated milk
1   1/2 C sugar
2 teasp pumpkin pie spice
1 teasp salt
18 1/4 oz package yellow cake mix
1 C chopped pecans
1 C butter, melted (I use less)
Optional" Whipped topping, chopped walnuts, cinnamon or nutmeg
Combine eggs, pumpkin, evaporated milk, sugar, spice and salt.  Mix well and pour into an ungreased 13×9 baking pan.  Sprinkle dry cake mix and nuts over the top.  Drizzle with butter, do not stir.
Bake at 350 degrees for 45 minutes to one hour, or until a toothpick inserted in center comes out clean.  Serve with whipped topping sprinkled with nuts and cinnamon or nutmeg, if desired.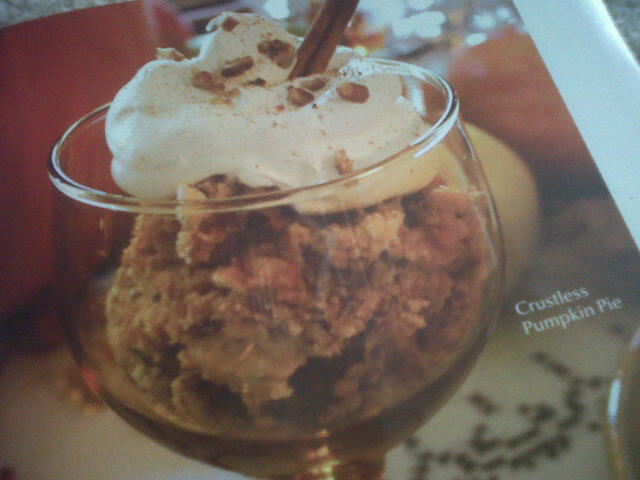 Home Made Whipped Cream
In a chilled bowl, use an electric mixer to beat 2 cups heavy whipping cream, gradually adding 1/4 cup sugar and beating until stiff.  Make it even more special by adding 2 drops of pumkin or hazelnut flavoring, or a dash of espresso powder.