One of Rebekah's neurological disorders is called Microcephaly.  Micro (small) – cephaly (head).  Right around the time she turned one, the weather started turning cold.  Bekah needed a hat.  Winds were blowing and she also has extra sensitivity to breezes in her face.  I had found a little hat that I had saved from when Big Sister Kayla was a baby.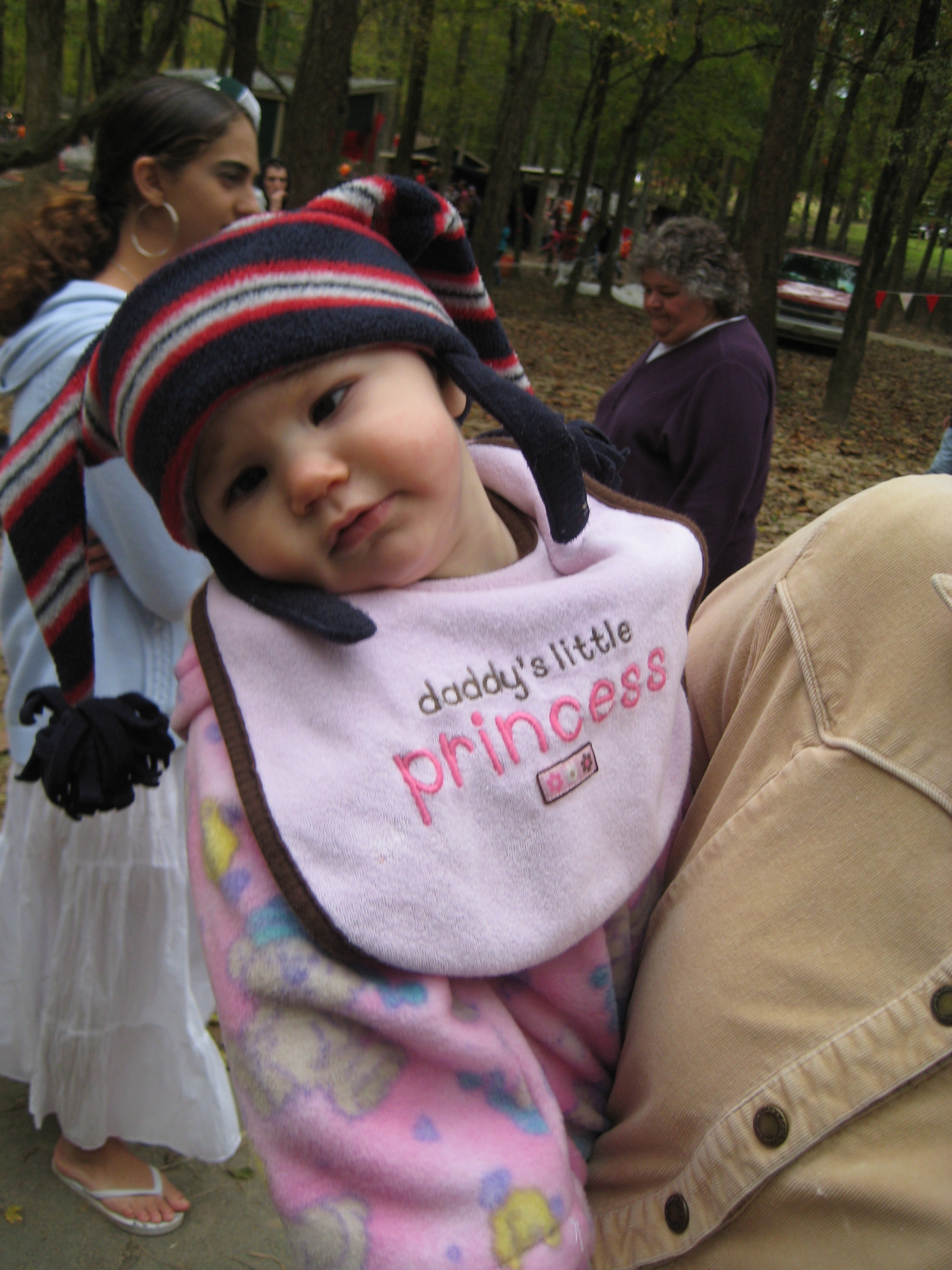 Kayla's head was always too big to fit the hat, but the hat was so cute I couldn't get rid of it! The hat is a size 0-9 month.  I couldn't believe it fit Rebekah at 12 months old.  She wore the hat until it really was too tight to pull down over her little ears.  It was a bitter-sweet day when I decided it was time to buy a new hat for Bekah.  Her little hat was so adorable that we hated giving up.  But, were so happy that her head had actually grown enough to need a new hat.  So, one day I was shopping at Wal*Mart.  We found a very cute new hat for her and she looks just as adorable in it.
The only problem is that it is too tall.  See what I mean?  I didn't know if I should sew it down or just leave it.  It made her look a little like a gnome!  When she lights up that smile though – – it just doesn't get any cuter!
Well, Spring is here now; and I am afraid it might be time to put the hat away for next winter.  I have no idea if the hat will work next year too.  With any luck, her head will have grown again and we just might need to find Bekah's third winter hat.  Either way, come next October, brace yourself for cuteness!