My mom has made these enchiladas for as long as I can remember.  I can picture the hot bubbly chili cooked to the edge of the willow blue and white plates piping hot out of the oven.
This is a total comfort food for me.  The dish is very heavy and needs to go along with a salad or some carrot sticks.
You'll need:
Two cans of Hormel Chili – No Beans.  Warmed in a pan.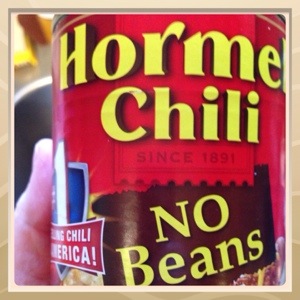 Corn Tortillas fried in oil in your skillet. (3-4 for each enchilada)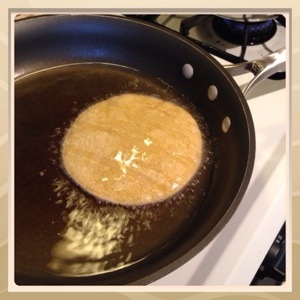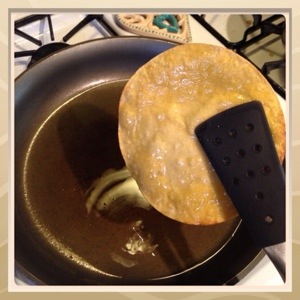 Cheese.  Lots and Lots of Cheese.  I use Colby Jack and some Sharp Cheddar.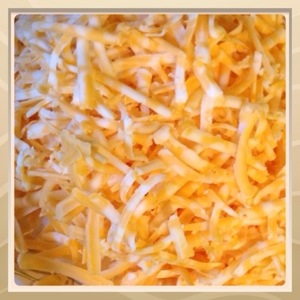 Begin stacking your enchiladas.  If you have plates that can go into the oven, you can make everyone an individual enchilada.  I don't have oven-safe dishes, so I make mine on a large cookie sheet.
Put a small amount of chili on the bottom to keep the stack from moving around the plate.  Then layer tortilla, chili, cheese.  Repeat.  I make ours three layers high.  You can also add chopped onions for a nice flavor.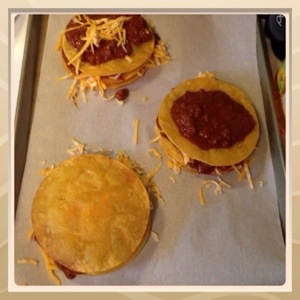 Ready to bake!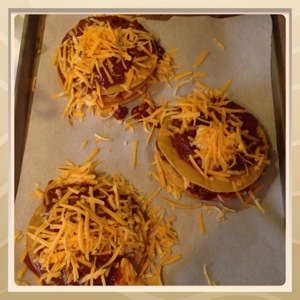 Bake them in the oven until the cheese is gooey and melted.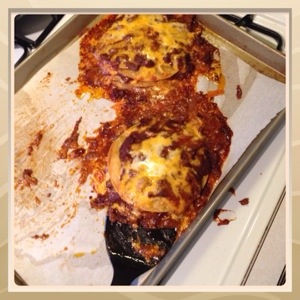 Now the tricky part, transferring it to a plate.  If you are baking them on individual plates, be sure to caution everyone about how hot the plate can be.  Usually the hot pads need a good washing when this meal is all finished.
I Love Mama's Enchiladas!