Kayla has really been enjoying this book I found for her. She is a very creative girl. I love how this doodle book sparks her imagination and let's her run free. I found this book at Marshals. But, after some investigation, I found out there are multiple editions with different themes. Most can be found on Amazon.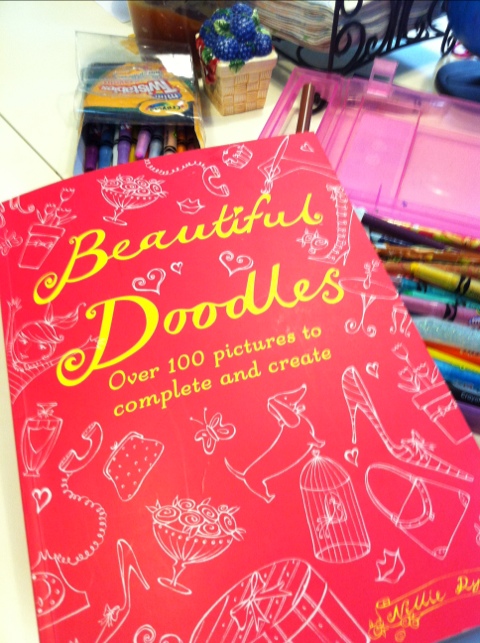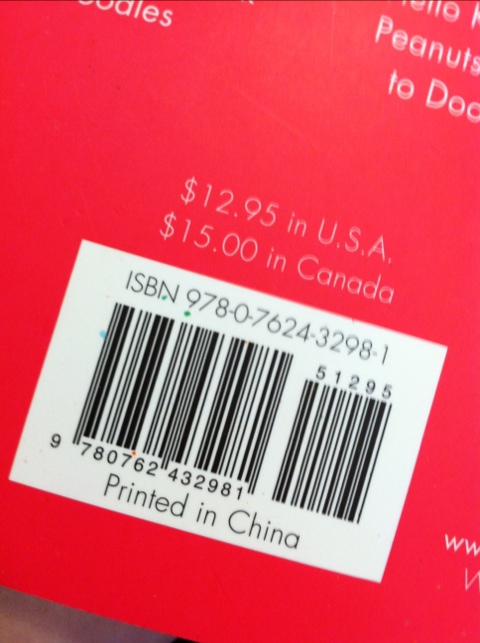 The book starts the page and you finish it out however you see fit.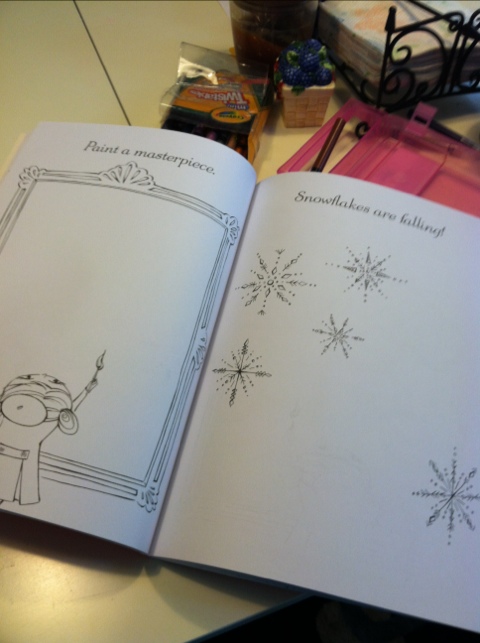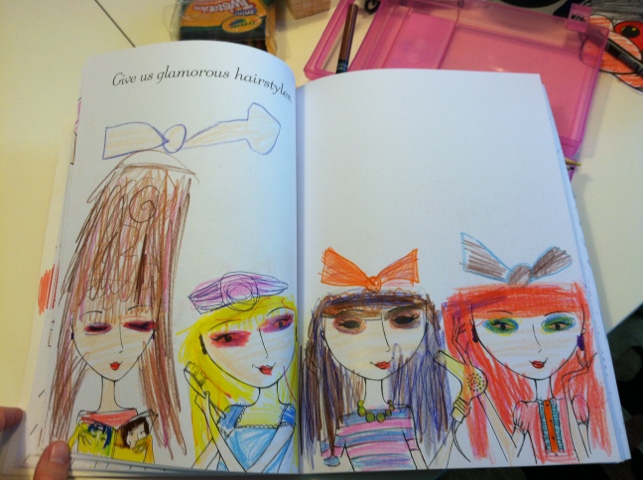 My, have you been to the salon?!?!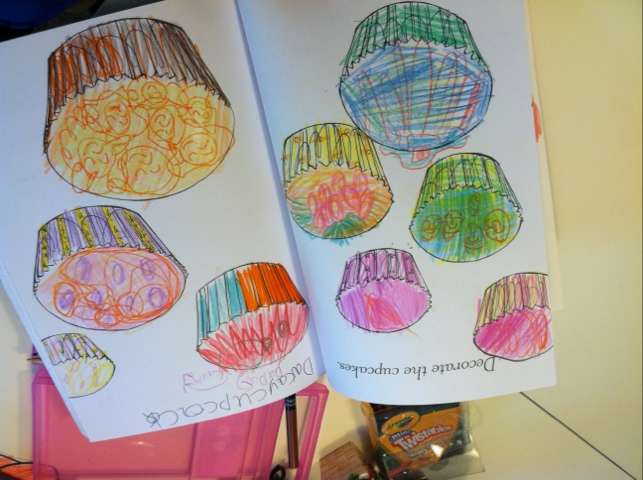 Not sure how my pictures fell in upside down…  The cupcakes might dump right off the page!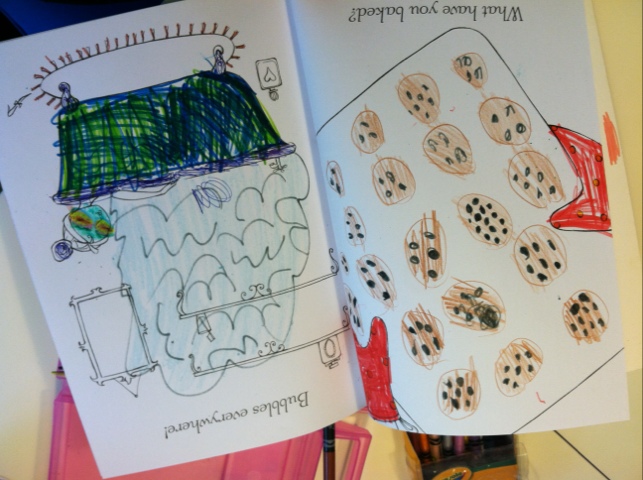 Kayla loves bubble baths – – can you tell from this picture!?!