We had an amazing time with our girls at the High.  We weren't sure how the day would end up, but were so pleased!  We headed down in the afternoon and were going to stay as long as the girls would let us.  We ended up staying until the last minute when the museum closed.
Kayla took her sketch book and art pencils and had so much fun picking out different mediums and artists to copy.  The museum even had a few different projects that the children could try to learn how to express their creativity.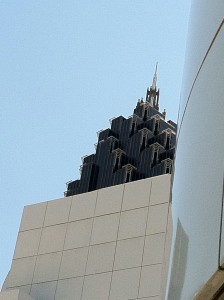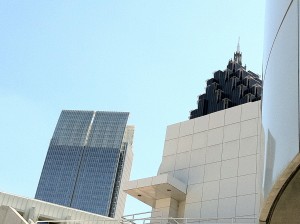 Some fun shots of the Atlanta buildings.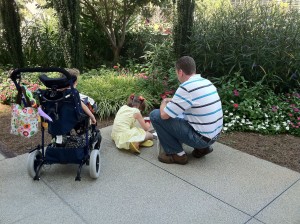 Watercolor painting on the lawn.
The sun was shining bright and everyone was in high spirits.  A cool breeze was blowing and Kayla had such a nice time painting.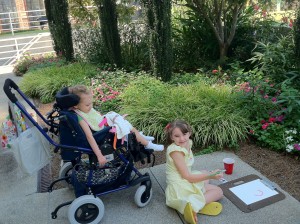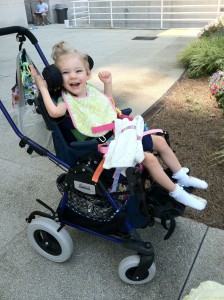 Bekah was all smiles.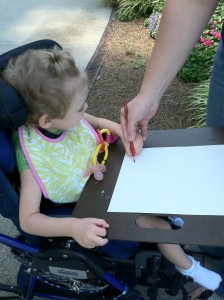 I wasn't brave enough to hand Bekah the watercolors, but we borrowed some colored pencils of Kayla's and gave it our best shot.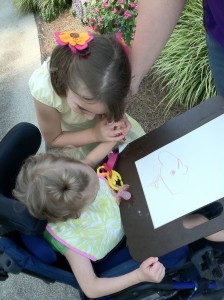 Sister came to help Bekah draw a flower.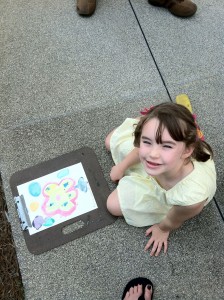 We were able to do a watercolor out on the lawn and then create a picture frame for the painting using fabric, glitter, magazines, buttons, etc.  Such a nice event!
We headed inside to tour some of the galleries.  Kayla made herself right at home and got sketching.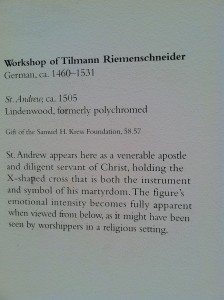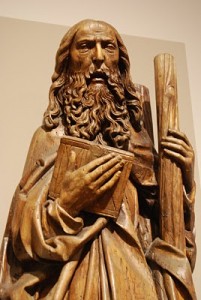 Tilman Riemenschneider, St. Andrew. ca. 1505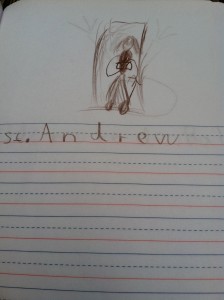 Kayla's version
Henry Moore, Beechwood, 1932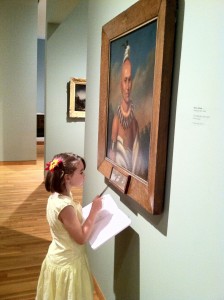 Henry Inman
American, 1801-1846

Tai-O-Mah, 1832-33
Oil on canvas

Anonymous gift, 1984.174

Tai-O-Mah, a Fox, was the leader of the Sauk and
Fox Midewinin, a secret medicine society.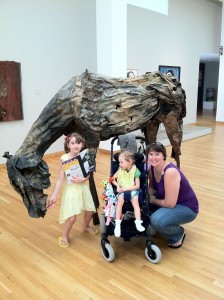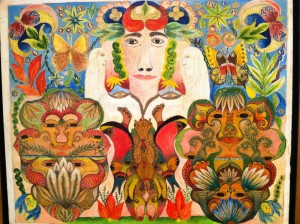 I love the bright colors and hidden pictures in this piece.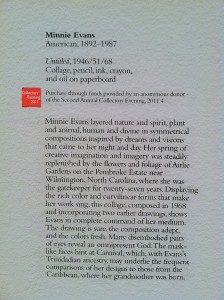 A large atrium inside the High.
It's so sweet being a Mama!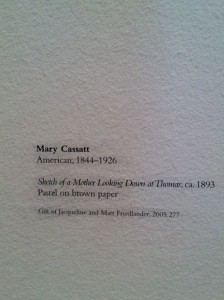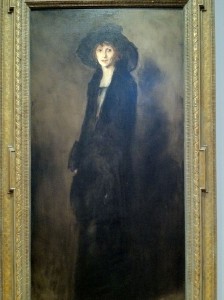 I wonder where she's going.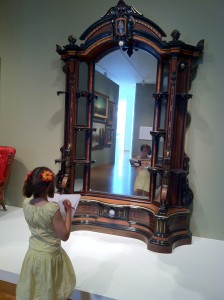 Lots of furniture pieces caught Kayla's eye.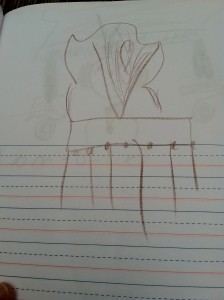 John Marin's work was on display.  Very watery and dreamy work. Lots of city life in New York.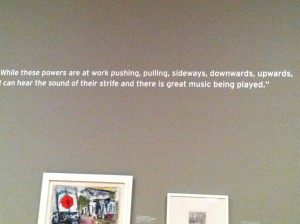 Radcliff Bailey also had his work on display at the High that day.  We had just toured the exhibit and were getting ready to leave when the guard told me that Mr. Bailey was at the exhibit and right behind us.  Kayla and I went to talk with him and he signed her journal book.  Such a nice experience!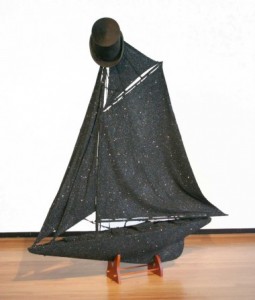 Tricky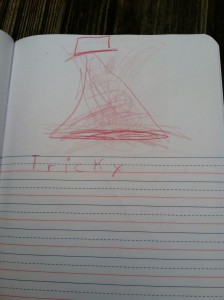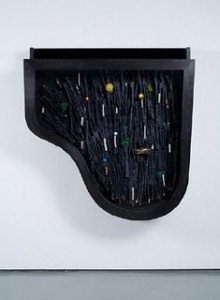 Minor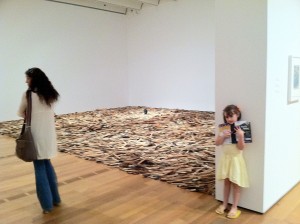 Radcliffe Bailey, Windward Coast, 2009-2011, piano keys, plaster bust, and glitter, dimensions vary.  (The black form in the far corner is a plaster head covered in black glitter.)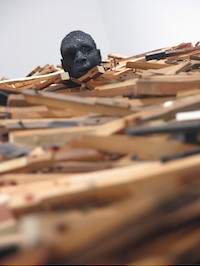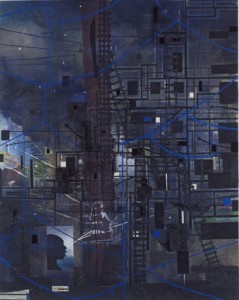 Radcliffe Bailey, EW, SN, 2011, acrylic, glitter, and velvet on canvas. Image courtesy the High Museum of Art. (My favorite of his pieces.  This was very large – maybe 6ft x 8ft)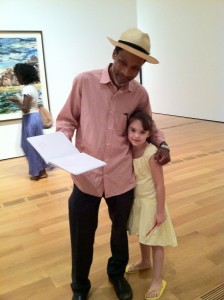 When Mr. Bailey opened her sketchbook to sign it, he opened it to the page where she had sketched his piece, Minor.  He gave her an almost shy smile and told her what a great job she had done on her sketch.  So nice of him!