Bekah starts receiving her services in the public school now that she is three years old.  This day came way too soon for me.  It just seems like yesterday that we brought her home from the hospital.  We worked hard with therapists in our home for two and a half years and this last week she "graduated" from Babies Can't Wait (the early intervention program in Georgia).
Although we are indebted to the ladies who have worked so hard with Rebekah so far, we are extremely optimistic about the journey ahead.  We have a whole new set of hands, ears, eyes, and ideas to keep Rebekah moving forward in progress.
This Mama was one emotional wreck that day. But, look how happy Rebekah was!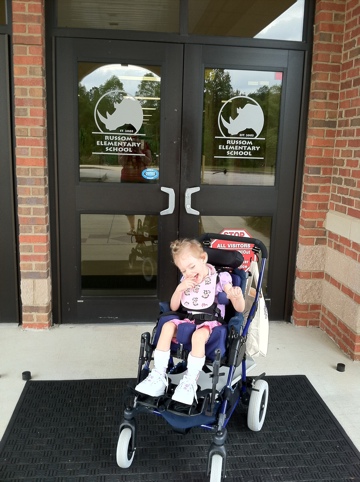 Rebekah checking in at the office.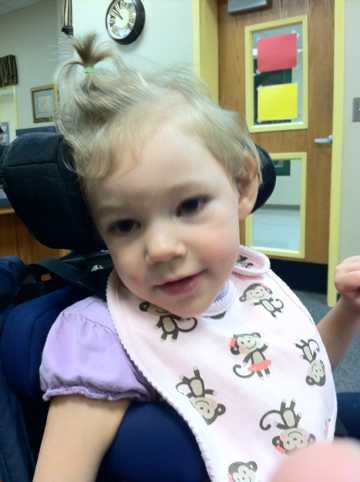 "car line" =)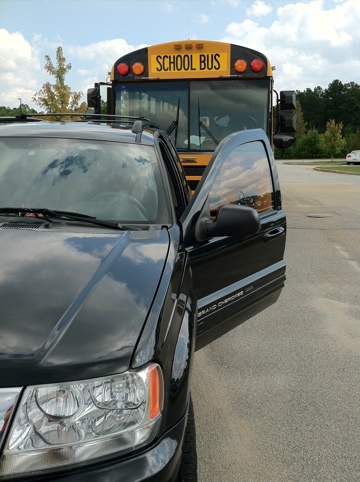 Bekah had a great day and was happy to see Mama!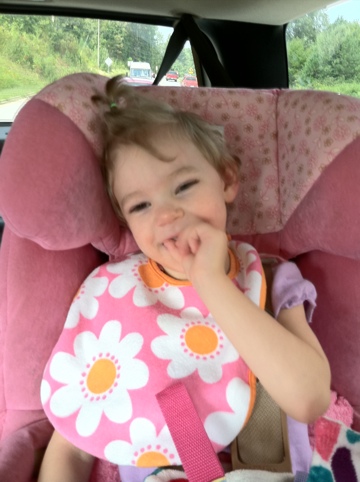 Thank you so much for praying for Rebekah and our family.  I would love for you to continue praying for her on this new leg of the journey and for her teachers Mrs. Michele and Mrs. Margaret.