My sister found this recipe while browsing a Taste of Home magazine.  It was instantly a hit! We have used pita chips, pretzel chips, corn chips, and crackers with this… they all taste great with it, so choose your favorite!  These measurements can also be adjusted down or up and the dip turns out yummy either way.
Ingredients
2 cups (16 ounces) sour cream
2 cups mayonnaise
2 pound sliced bacon, cooked and crumbled
6 plum tomatoes, chopped (I take the seeds out, otherwise the dip is too runny)
3 green onions, chopped
Crumbled cooked bacon or thinly sliced green onions, optional for garnish
Assorted crackers or chips
Directions
In a large bowl, combine the sour cream, mayonnaise, bacon, tomatoes and onions. Refrigerate until serving. Garnish with bacon and green onions if desired. Serve with crackers or chips. Yield: 6 cups.
Nutrition Facts: 1 serving (2 tablespoons) equals 123 calories, 12 g fat (3 g saturated fat), 15 mg cholesterol, 155 mg sodium, 1 g carbohydrate, trace fiber, 2 g protein.
BLT Dip published in Taste of Home's Holiday & Celebrations Cookbook Annual 2002, p33
I made a pretty lettuce bowl to give the dish more color.  Cut the spine out of the bottom of your lettuce leaf so that the leaf can bend to the shape of the bowl.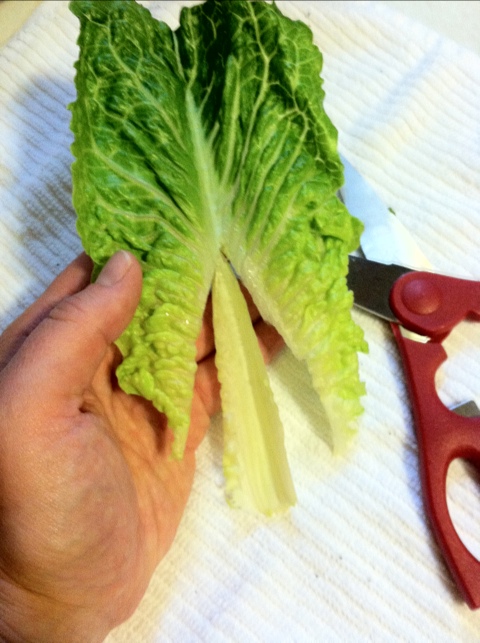 Layer the leaves of lettuce around your bowl.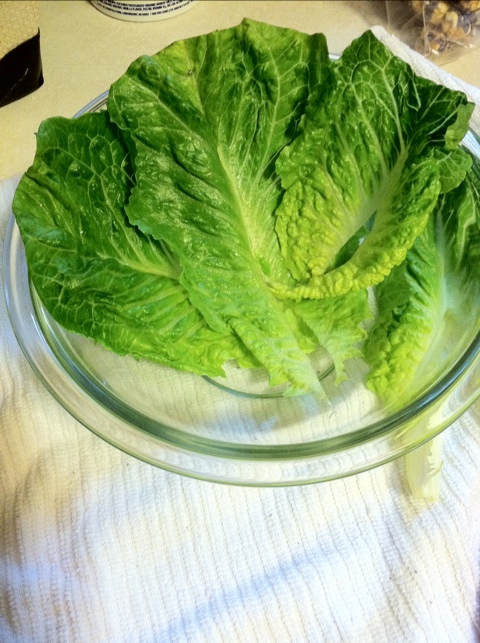 Add the dip carefully so that you don't disturb the leaves.  Then garnish with set aside ingredients. ~~Beautiful!