I found a great recipe on cooks.com.
1 C white sugar
2 T flour
1/3 C cocoa
2 T butter
1 C milk
I added a drizzle of vanilla
Stir in a saucepan until everything is hot and creamy.  Bring to a low boil.  Stir constantly.  Boil until desired thickness.  Sauce will continue to thicken when it cools.
Delish!!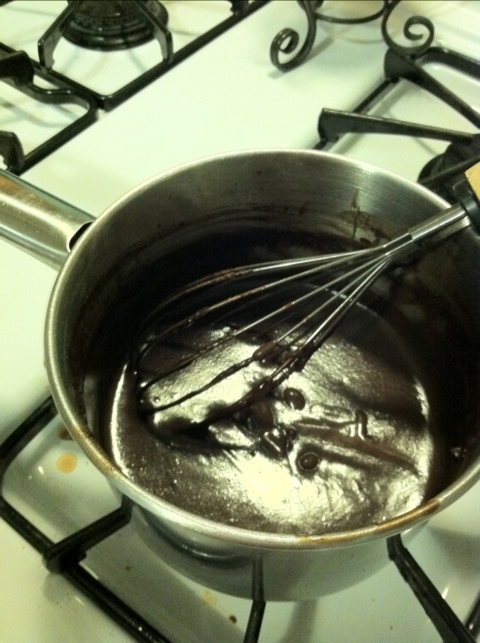 This made LOTS of sauce.  I am putting some  away in the fridge for another night!