Does anyone else feel like someone accidentally pushed the fast-forward button on your life?  I am playing catch-up in all areas!  What a time we are having!  Life is fabulous and our God is so good to us!
Rebekah's gait trainer was delivered a few weeks ago.  She is working hard to learn to use it.  She tolerates being strapped into the contraption very well.  She loves being upright and I think she knows that if she can figure out the steps, she can move all by herself in the walker.  She inspires me!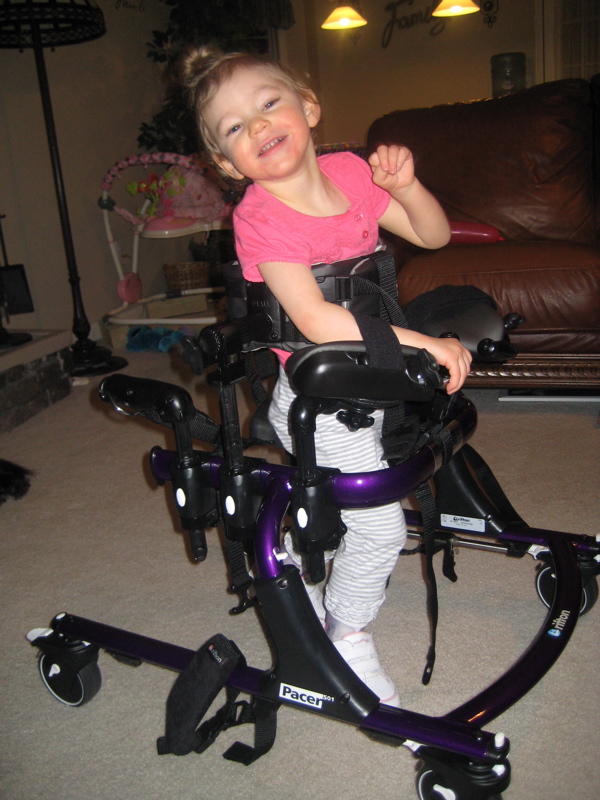 We have been back to the eye doctor and found out that Rebekah's eyes are getting stronger.  He was happy with progress that has been made and we are going back in a few months for a check up.  We try her glasses on her every once in a while.  She still won't keep them on, but seems to look through them now for brief periods.
Adjustments have been made for her reflux meds.  She is acting comfortable most of the time.  We are still trying to figure out her diet.  She LOVES mashed avocado, mashed cottage cheese, and mashed banana.  Yep, Mama's getting very good at mashing foods with a fork!  Rebekah is still going to feeding therapy at the hospital with a feeding specialist.  We LOVE Miss Jessica!  She is so upbeat and has really opened our eyes to lots of new information!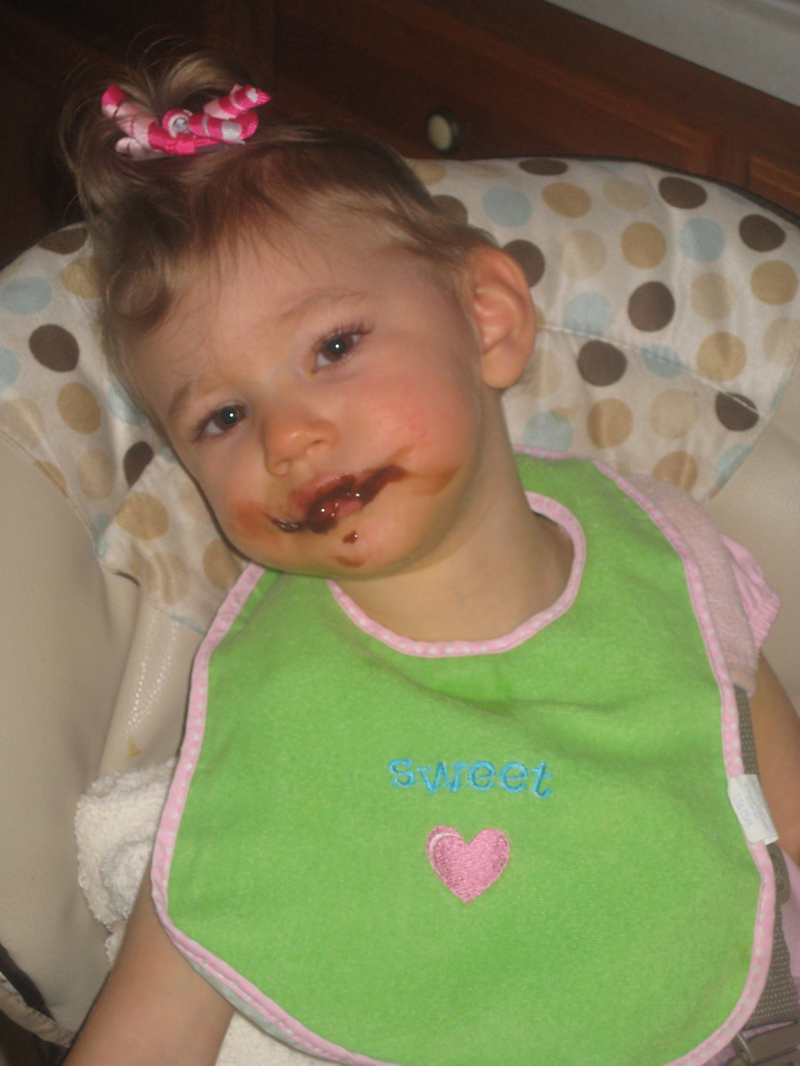 Rebekah is still working hard to sit up, her little arm will stay on the floor most of the time which is important for her to prop herself up when she starts to tip.  She is sitting for about 5 seconds before she starts to topple.  Rebekah thinks it's funny and just goes over head first!  That smile just kills me!
A few weeks ago at Kayla's Girl Scout Valentine's party, Rebekah was given a big red heart balloon.  She LOVES it!  she has been batting and swinging away at that thing!  I am thinking that balloons may be all we need for party decorations for her in September!
Speaking of September,  Rebekah will be starting therapy in the public school once she turns 3.  We will still have private therapy come to the house to work with her also.  We start the process of meetings and paperwork in April and would really appreciate all and any thoughts and hints on the process.  I am always a little hesitant to accept change, but am excited for Rebekah because she likes group settings with other children so much.
If you haven't yet heard, we have started an endeavor to raise some support for Rebekah and for the Foundation for Children with Microcephaly.  Bekah's Blooms!  I am making and selling felt flowers that pin on wherever you like.  You can email me for more information at bekahsblooms@forwheelers.net.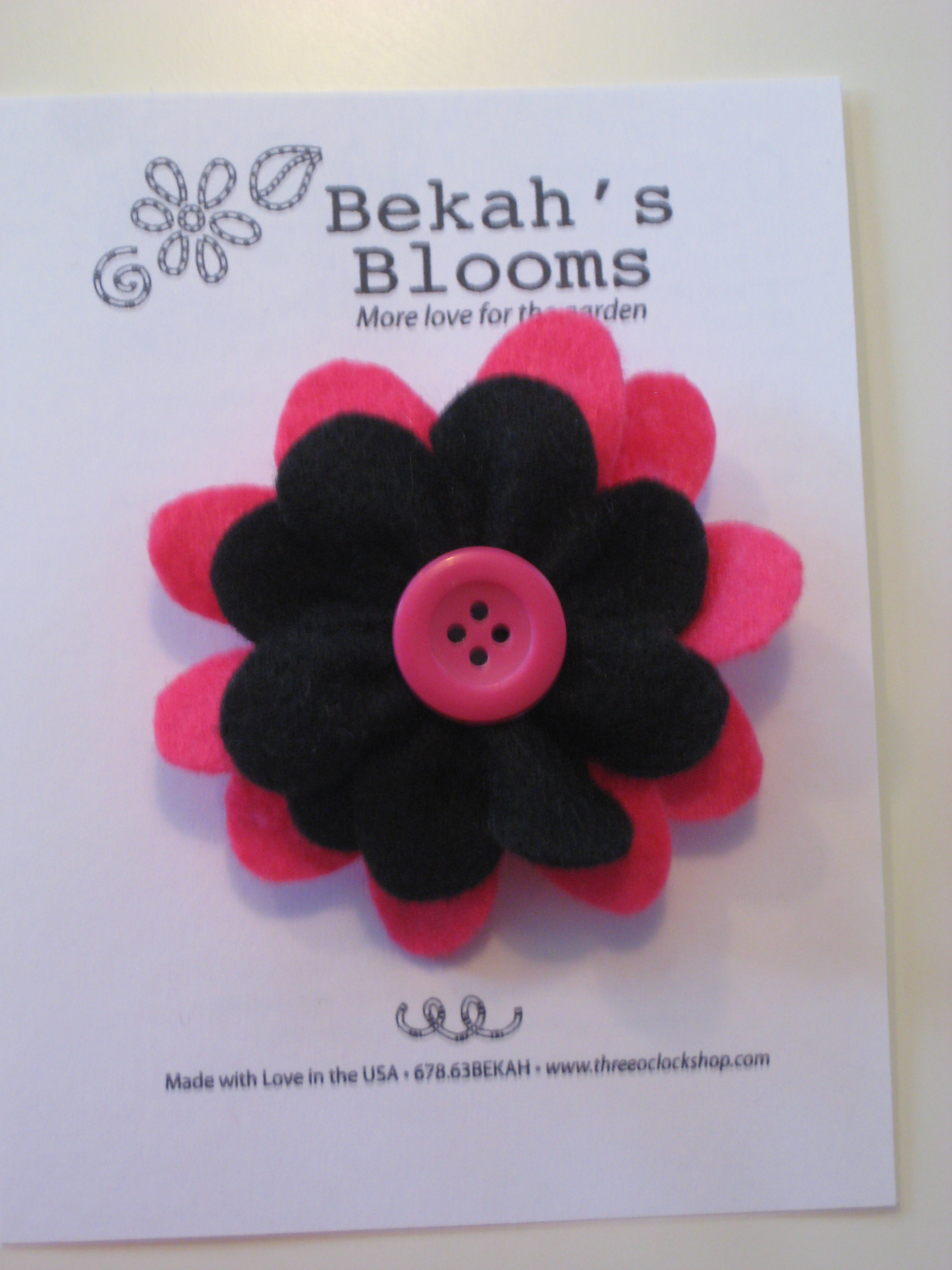 My sister's family and our best friends purchased a Big Mack Button for Rebekah for Christmas as a communication tool.  We use it each morning to say "good morning" to each other.  She really loves to hear it talk (It's my voice!! <3) but I don't think that she realizes that she is activating it each time.  We can record a message that is played each time she presses the button.  She can use it in several different ways and our speech therapist who is dear to us has some fun ideas of how to use it in the future.
In all these things, we are so thankful to our Lord for His hand in our lives.  Some moments are very hard to get through, but the sum of the days are a glorious adventure!  Thank you friends and family for your prayers and support!