Wow!  We are in the middle of a whirlwind of appointments.  Our next appointment is to get fitted for AFO (Ankle Foot Orthotics).  We go on Monday for fittings.  How exciting!  I am all for anything that will help get this girl MOVING!  Rebekah is on the schedule to be getting a Gait Trainer too!  Who knows how fast these things go with the insurance.  I am excited to see how she responds and how quickly we can get her going!  This is a picture similar to what her's will be.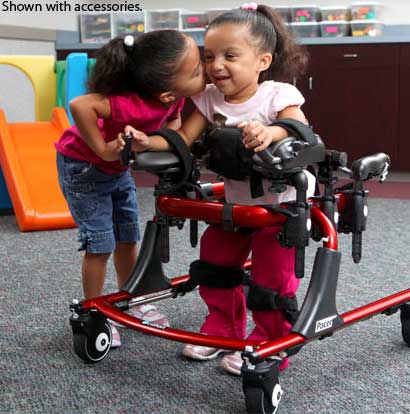 Rebekah is doing great!  She is so happy and "in the moment".  She makes everyone smile around her and any kind of shopping takes twice as long when she is along.  Everyone wants to stop and talk with her!
We had a sleep study a few weeks ago and found out that Rebekah doesn't sleep well.  Ha Ha Ha!!  We knew that already huh?!?!  Well, they found that she had two episodes where she stopped breathing and six episodes where she almost stopped breathing.  We are going to and ENT (Ear, Nose, Throat) doctor soon to see what they say about that.  Maybe needs surgery to have tonsils and adenoids removed.  We will repeat the study once we have surgery – if we have surgery.
We also went for a feeding evaluation at the children's hospital.  They have noticed things like – Rebekah doesn't move her tongue from side to side.  So we have some exercised to do to help that movement.  We are trying to figure out how often we will go back for updates and new plans to help her along.  A lot of this is dependent on insurance coverage and Rebekah's medicaid funds, unfortunately.
We continue to see our wonderful trio of girls every week.  We could not make it with out Lydia, Shirley, and Stephanie.  These ladies work diligently with Rebekah and push her a little more each time they see her.  She is highly motivated herself and they work with her to focus that motivations to help her move and improve!  I am amazed and inspired by her every day!
Rebekah has been on some medicine for a little over a month now that has helped her rest peacefully at night.  She used to startle herself awake and then we were up for a few hours.  This medicine helps calm her movements and really seems to clear out some neurological clutter that was going on.  She and I are both sleeping better!
I took her clothes shopping the other day and she is in 24 month and 2T stuff!!  She is so long although she is so slim.  Those pants tend to slip down!
We had a wonderful time this Fall picking out pumpkins and visiting the petting zoo at the pumpkin farm.  I am so happy to have these opportunities with my sweet girls.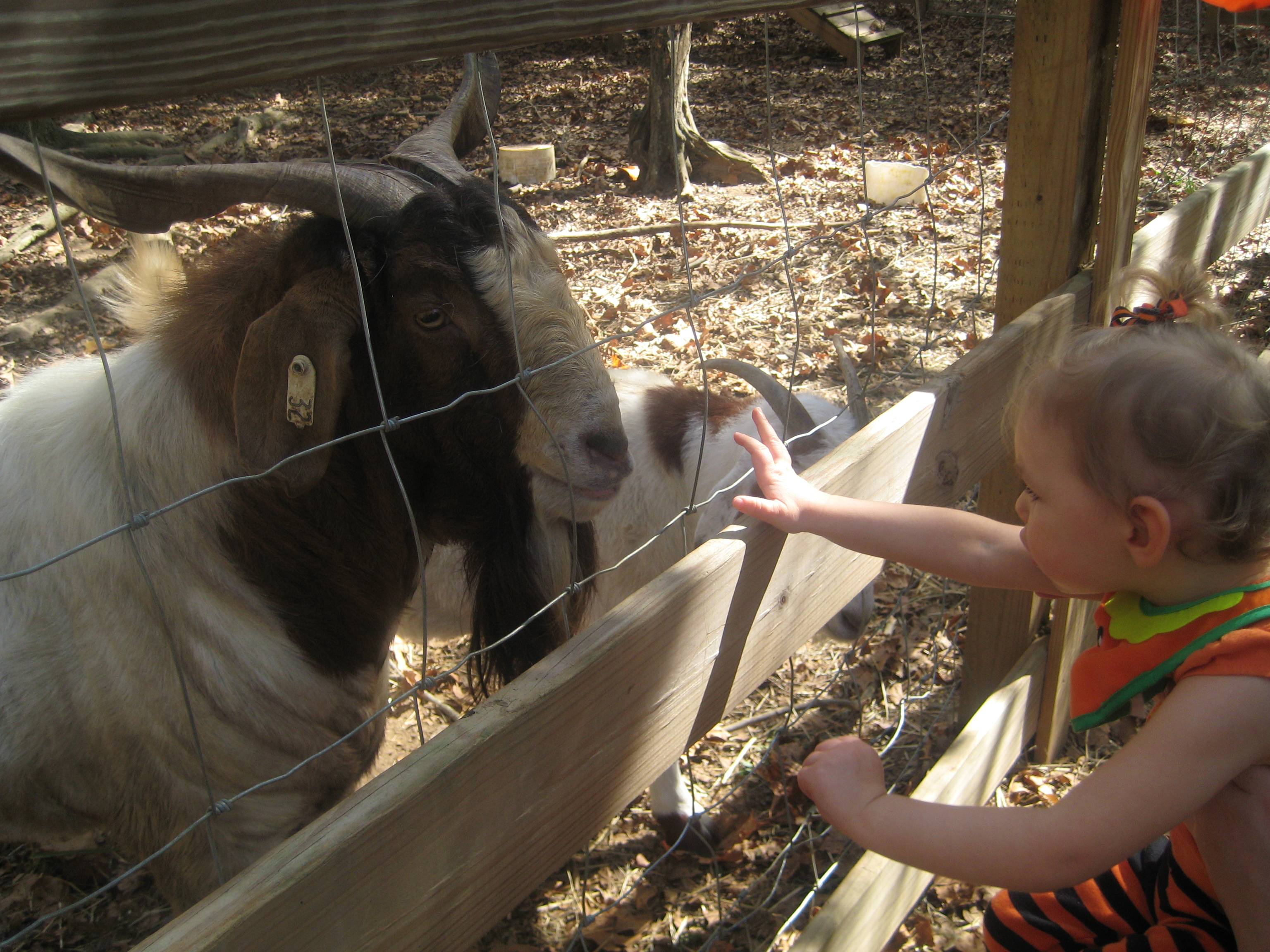 Something to pray about is our renewal application for Rebekah's medicaid funds.  We had about 10 days to get together evaluations, doctors forms, therapy notes, etc and get them returned to the office.  They are very strict on following instructions and deadlines and DO NOT answer the phones when you call.  Please pray that everything was in order and that we will hear back with positive results.
Thank you friends and family for your love and prayers.  As always, we so appreciate your support and count on you!  Much love and prayers to you!